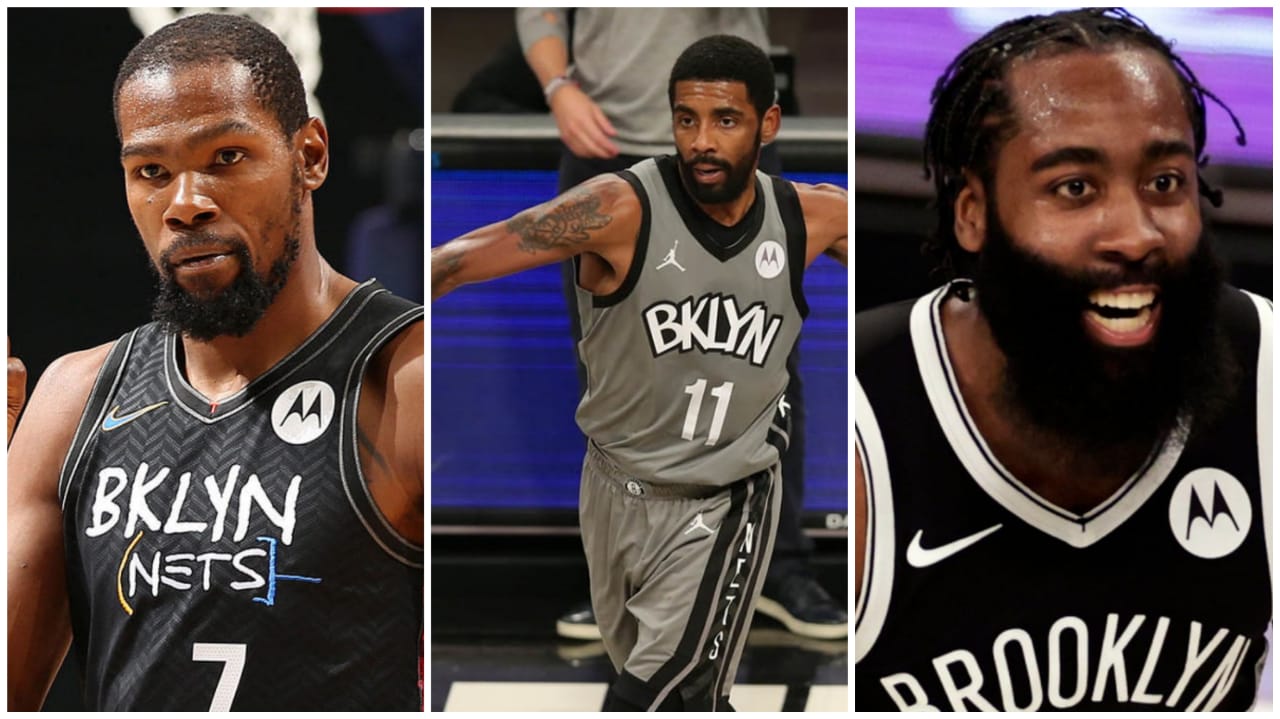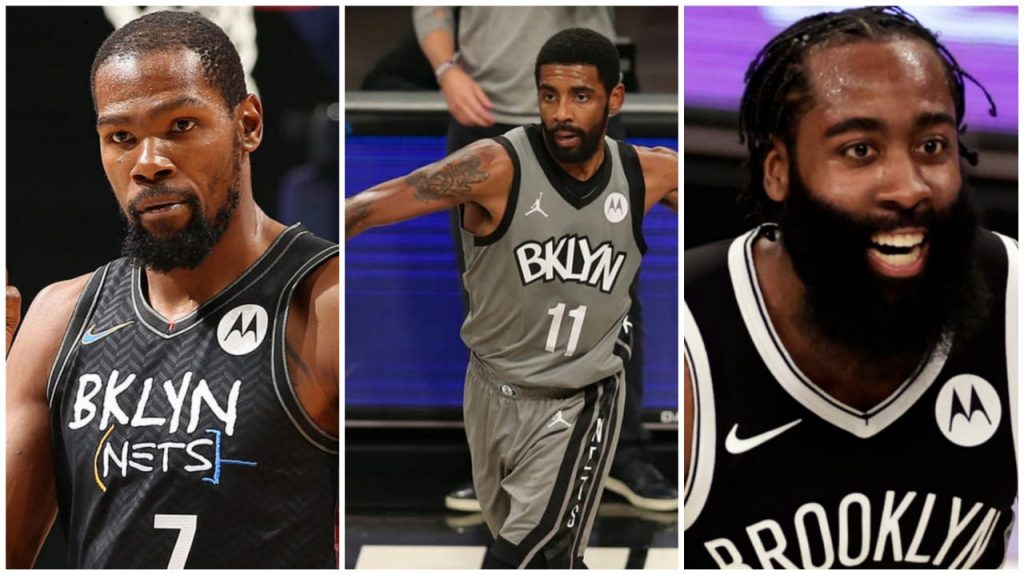 Brooklyn Nets are really making up for their championship run. Acquiring James Harden has been their biggest step in manifesting their vision. Yet this doesn't seem working all good for the franchise. The team could not get past the Cleveland Cavaliers even after the most awaited 'Big 3' came up together. Kyrie Irving finally showed up in this particular game had a decent performance. Kevin Durant and James Harden also did what they could to save the game but in vain. Despite loss, Kevin Durant still feels they are together. He already sees a spark for the trio in upcoming matches.
A 147-135 loss in a double OT game is really disappointing. Especially when it giant teams like Brooklyn Nets are on the losing end. Harden had a triple double while KD and Kyrie individual exploded with 30+ points each. Durant seems happy with the reunion anyhow. He really is optimistic about some serious performances by the trio already.
Can the Big 3 of James Harden, Kevin Durant and Kyrie Irving keep the title hopes alive for Brooklyn Nets?
In the post-match interview Durant said, "It felt right. It felt perfect. It felt like we belong together; like this journey together is going to be fun. Tough first start, it was an up and down game for us but I like where we are." They winning streak just got mutilated with the loss. With such an overwhelming offence all the team needs to focus about is the defense.
Nets are really bad in the defense. It was quite evident as they could not stop the scoring man today. After some trades to make up for Harden's contract, the team is crippling during the defense. The Big 3 are really burdened now. The title vision seems fading away. Can the trio save the team from drowning and keep the title hopes alive?
Also Read: Kyrie Irving returns to Brooklyn Nets' Big 3 Debut loss against…