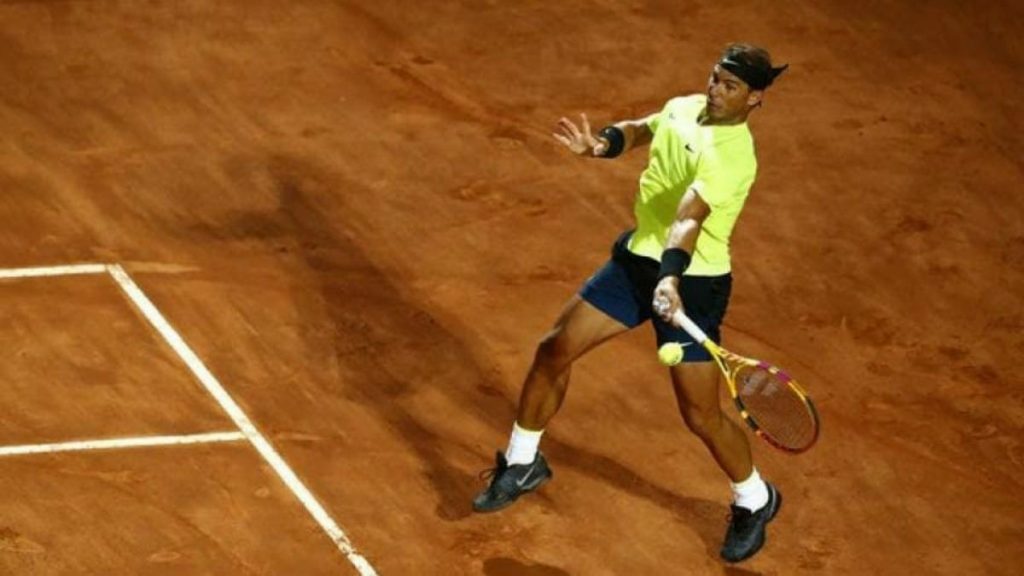 A lot of things has happened this month, Novak default, grand slam champion out of Big 3 and now Nadal losing on clay. Who would have thought that "King of Clay" and top favourite to win Rome Masters will lose in quarterfinals.
Biggest win of Schwartzman's career
It was an eventful day at Rome Masters, defending champion Rafael Nadal crashed out after losing to the eighth seed Diego Schwartzman. Schwartzman played one of the best match of his life.
Schwartzman went 6-2 up on Rafael Nadal in first set with 13 winners 4 unforced. The second set was a thriller as both of them broke each other multiple times, but it wasn't enough for Rafa to get past Schwartzman.
Winners
Schwartzman – 31
Nadal – 21
Unforced errors
Schwartzman – 17
Nadal – 30
Result: Diego Schwartzman defeated Rafael Nadal 6-2, 7-5 to reach semifinals in Rome for second straight year. He will face Denis Shapovalov in semifinal tomorrow.
Well played Diego Schwartzman
In the second set, both of them started off with breaks in the first two games. Diego played with perfection and it was at 3-3, at that point we saw unusual tennis from Rafa.
In the seventh game, Diego captilised after Nadal dropped two ball on net and went up 4-3. But Rafael Nadal broke back, thanks to unforced errors by Schwartzman.
In the next two game both broke each other to love to make it 5-5. But Schwartzman broke Nadal's serve once again and was leading 6-5.
This time, Schwartzman made no mistake on his serve and pulled off the biggest win of his career.
Also Read: WATCH: Umpire calls Novak Djokovic 'Federer' while announcing, corrects himself quickly