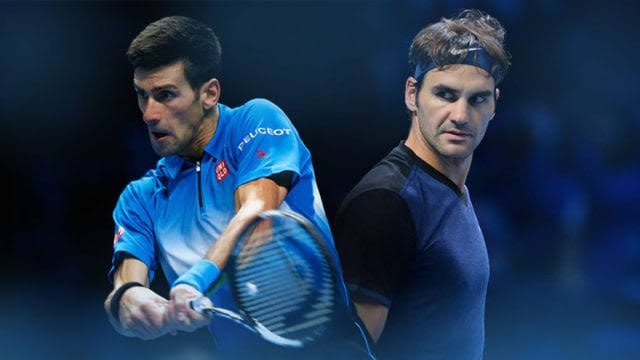 The Swiss Master, Roger Federer is always in the limelight. When he is at the tour and even when he is absent. The match between Novak Djokovic and Dominik Koefter is now in the news for the absurd error by the umpire as he calls Novak as 'Federer.'
Umpire calls Novak Djokovic 'Federer'
The World No.1 has surpassed the records of legend Pete Sampras and even equaled Rafael Nadal's tally of winning 35 ATP masters. Yet, it seems these achievements are still not enough. At the match between Novak and Koepfer, the umpire called the former 'Federer' by mistake.
In the final set, when the game was won by Djokovic at 1-1 the umpire says "game Federer…. Djokovic". The German lost the point trailing 0-40 to Federer. At the change of ends, the umpire Nacho Forcadell declared the wrong name.
Even though it was a matter of seconds, it indicates that no tour can be complete without Roger Federer. The Swiss master is away fro the 2020 season due to a knee injury. He is only returning in January 2021 to resume the tour.
Also Read: The only goal is to surpass Roger Federer's record and win more slams: Novak Djokovic