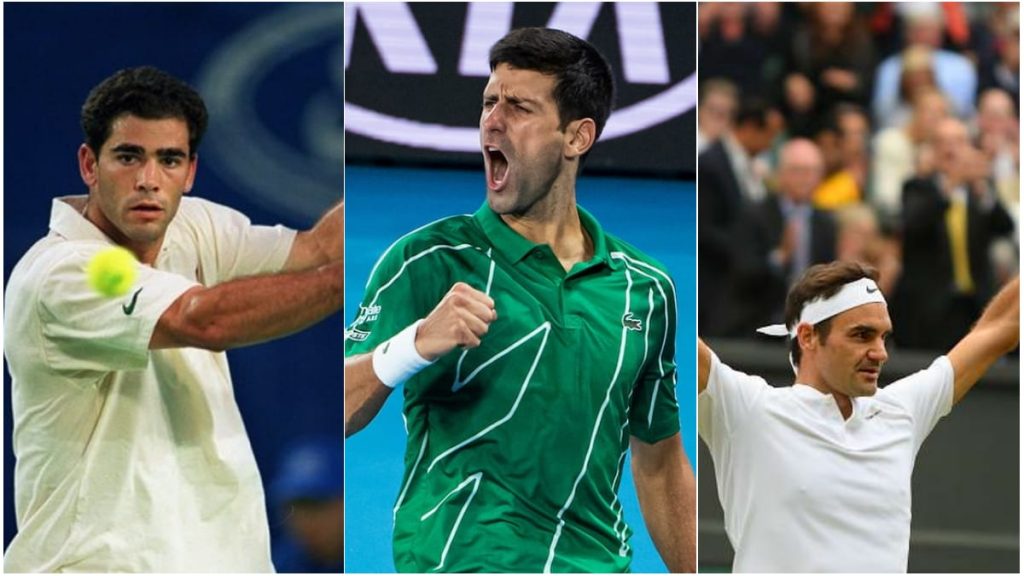 Novak Djokovic is currently the World No and recently he has been at the receiving end of much criticism. However, The Serbian still has numerous records to his name.
Recently, he remarked on a successful feat where he has surpassed Pete Sampras. Sampras is a living legend of the sport and Djokovic has surpassed his record for maintaining top ranking for the second-longest time.
Novak speaks on his 2 biggest professional goals
Novak Djokovic has been criticised for a lot lately. Thus, while he is taunted for conducting an unsuccessful Adria Tour, a rebellious PTPA and default at the US Open, his records on tennis have taken a backseat.
However, the Serb has rekindled his success beating Pete Sampras as World No.1 for the second most successful weeks. The Serb spoke to the press ahead of his tour at Rome Masters. "Surpassing Pete's record is very special to me. I always looked up to him, at how mentally strong and resilient he was," he said.
Novak has always looked ahead and presented a hunger for more. He still seeks to break the record of Roger for the record of maximum weeks at World No.1. However, after Dominic Thiem's phenomenal performance, the Serb may have some competition.
"This is one of my 2 biggest professional goals: surpassing Roger's record for longest No 1 & win as many Slams as possible. I'm in a good position," Djokovic said.
Novak can garner more points at the upcoming ATP 1000 Masters and seal his position, giving others no chance to dethrone him. The Italian Open has Novak playing from the second round as the top seed at the tour, he is awarded a bye in the first round.
Also Read: WATCH: Novak Djokovic is back at hitting balls, this time in Rome