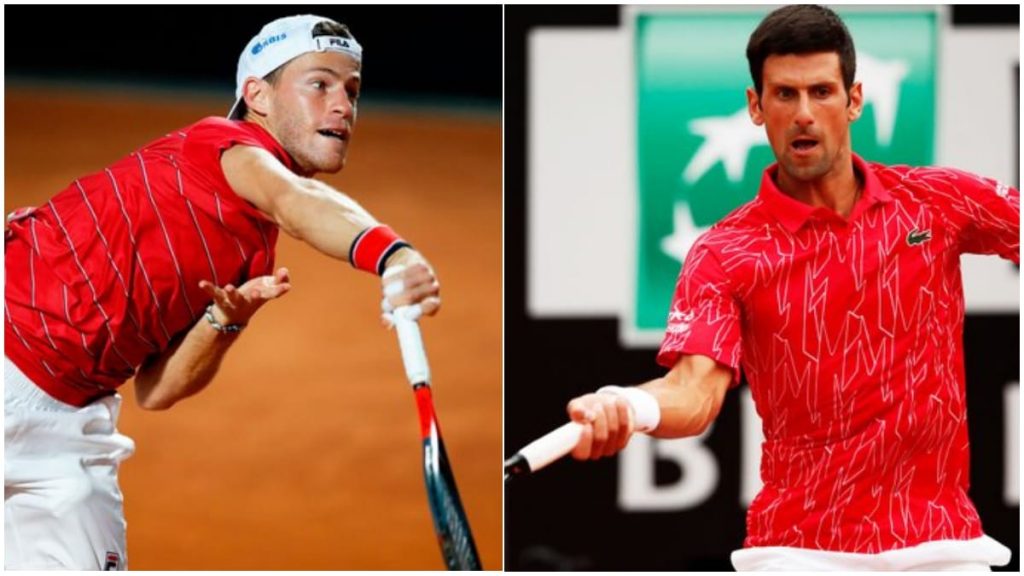 Italian Open final result may look one-sided but Novak Djokovic had a hard time trying to get the two sets from Diego Schwartzman. Novak took less than two hours to declare the result of their clash winning 7-5, 6-4.
The color-coded duo Schwartzman and Djokovic had a match filled with ups and downs. The server was not dominating in fact much like Schwartzman's previous match, where he broke the opponent's serve early on.
Diego loses the set despite early breaks
In the first set, the Argentine got an early break to lead the opening set. The second break came in the right next game that gave Schwartzman a lead of 3-0 against Novak. But soon the World no.1 was back up as he broke Diego and held his serve. Schwartzman failed to hold onto the lead. Novak went ahead to lead 4-3 takin four consecutive games.
Novak was leading the game as each hold made Diego equalize the set score. Finally, Novak was 40-0 up at Schwartzman's serve and sealed the set only after wasting two breakpoints. the first was a long lob and the second breakpoint was a lucky point that helped Diego survive. Setpoint number 4 proved lucky as Novak won the set 7-5.
Novak won trailing a breakdown
Schwartzman was able to break Novak in the opening game. He fetched himself a lead but had a Deja vu moment as Novak broke back. At 2-2 Novak had a crucial hold and the set was back on serve. The Serb did not look back then.
At 5-3 40-0 he won 11 straight points and had three championship points in his pocket. Schwartzman denied him two match points but then Novak won his 36th ATP masters title leaving Rafael Nadal behind.
For the fifth time, he won the Italian Open, a 1000 masters event. Novak last won the title here in 2015. He ended the match with his usual gesture thanking the crowds in all directions.
Also Read: Italian Open 2020: Turn of events as Defending champ Pliskova retires, Halep wins