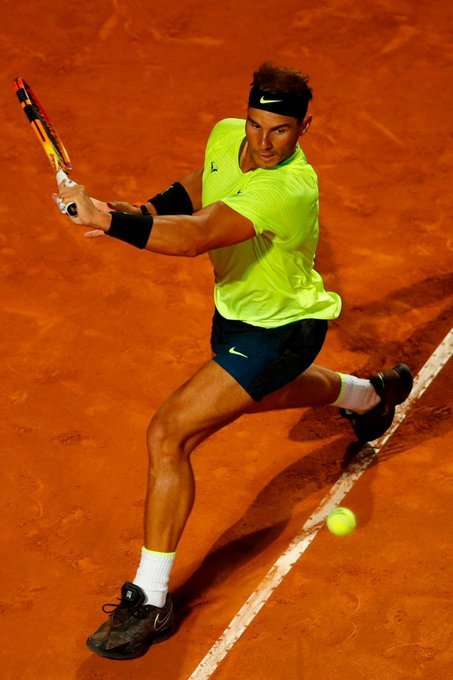 Rafael Nadal is the King of Clay, yet his fans were worried as his draw at the Italian Open seemed tricky. Nadal had a bye in the first round and his round 2 match was delayed due to rain.
Rafael Nadal played his first match since February and his performance was far better than expected. He is called a GOAT for a reason that can be seen as he demolished fellow Spaniard 6-1,6-1.
Rafa defeats Carreno Busta 6-1, 6-1
Rafael Nadal played Pablo Carreno Busta on his first match on clay. The two Spaniards have played each other often yet, Busta had much more match practice as he stepped on against Rafa. But all in vain, as Rafa took just an hour and 13 minutes to win the match.
As Nadal stepped on his neon and black gear on courts, the TV sets of Rafa's fans were lit up. Rafa stepped to play an ATP on clay after 465 days, but he was phenomenal. As the first set ended, Rafa was smooth as butter on his strokes.
In both the sets, Rafa only gave his opponent one hold. The opening service game was won by Busta as he levelled score 1-1 in both sets. From there on Rafa dominated the set. He held his serve and hit 2 aces in the match. Rafa saved all the breakpoints.
Rafael Nadal is into round 3 as he sets to defend his title at the Italian Open.
Also Read: Nadal, Roger or Novak, who is the GOAT? TOP Tennis pundit answers