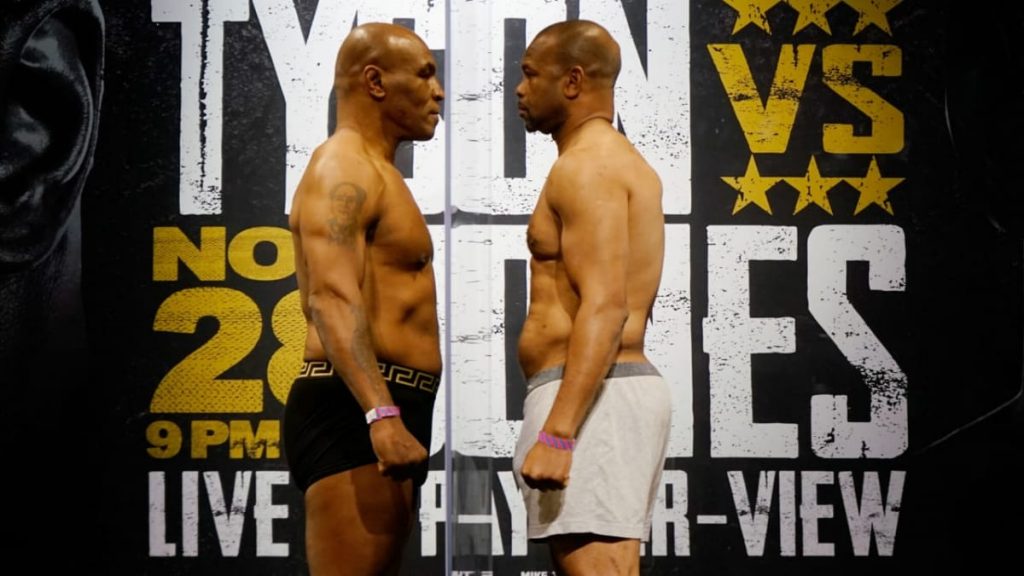 One of the most renowned boxers of the world Mike Tyson once again entered the ring yesterday after more than in a decade in the fight against Roy Jones Jr. The fight went up to eight rounds and ended up in a draw, but the people were thrilled seeing both of guys putting a spectacular show to watch.
In the post-match interview, Mike Tyson admitted that he smoked Marijuana right before his fight with Roy Jones Jr. Tyson says, "Listen, I can't stop smoking, I smoked during fights. I just have to smoke. I'm sorry. I'm a smoker. … I smoke every day. I never stopped smoking."
"It's just who I am, It has no effect on me from a negative standpoint. It's just what I do and how I am and how I'm going to die. There's no explanation. There's no beginning. There's no end."
This fight was although a show fight and both the fighters also undergone a voluntary drug test so that it can be found out that any of them may not use any of the PEDs. But Marijuana isn't on the list of these banned substances.
Mike Tyson admits Marijuana Numbs him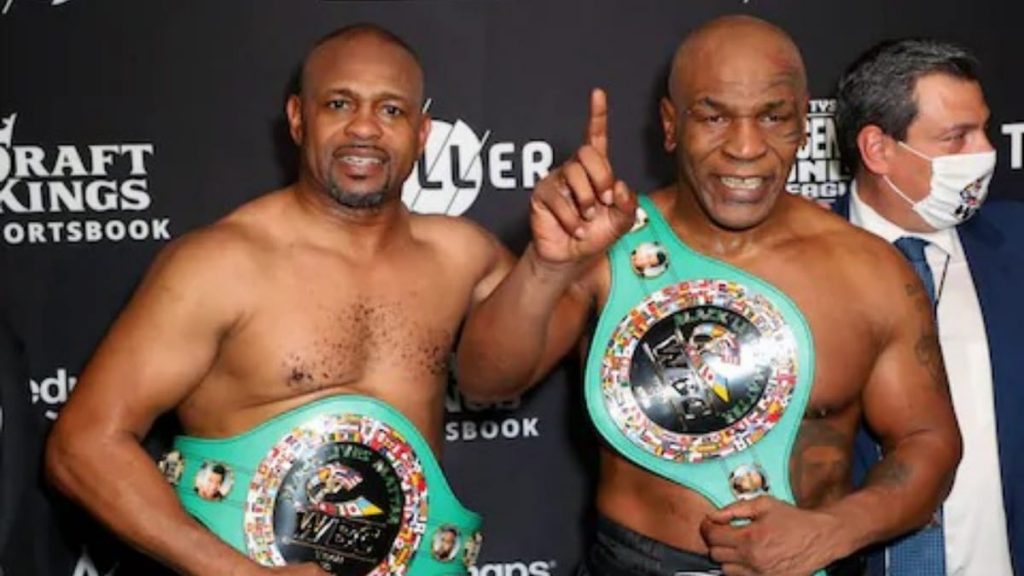 When Mike Tyson was further asked by the reporters that did Marijuana helps to numb the pain. Tyson says, "No, it just numbs me, It doesn't numb the pain." He also added, "I'm here for a purpose, I'm not here for my ego".
"My ego is taking the money, buying some planes, some nice houses, packing up a bunch of chicks, and have some orgies and stuff. This is not who that is right now. That guy was just somebody that had to be. Eventually, he was a platform to become me."
After this fight Tyson has plans to enter the Boxing ring once again. We all are excited to see who'll 'Iron' Mike Tyson box next.
Also Read: 'UFC was kicking our butts' says Mike Tyson as he thanks Jake Paul for reigniting interest in boxing fans