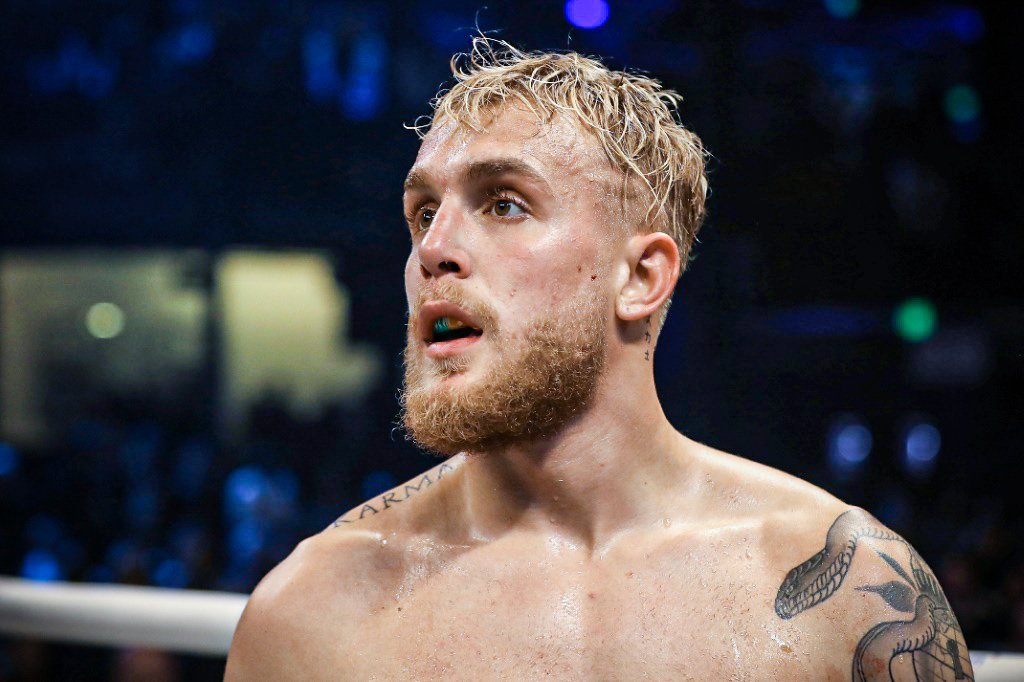 Jake Paul is fully ready for the most important match in his pro boxing career. The YouTube star will be taking on former UFC fighter Ben Askren on the 17th of April, this weekend at Mercedez-Benz Arena, in Atlanta, Georgia. He has been training like never before and hopes to beat the veteran grappler.
Speaking in an interview with Mike Bohn of MMA Junkie, Jake Paul revealed that Ben Askren will be finding it difficult to even get near him. He further stated that serious importance has been given to distance control in his fighting camp, before paying a tribute to the late Shamir Bolivar, his bodyguard and CEO of Shadow Security Group.
'Shadow said it's going to be 2:28 in the first round' – Jake Paul
Jake Paul was quoted as saying, "I don't think Ben will be able to get near me. My distance control is 10 times better than his. And if he does, he's going to get busted up on the inside. That's one thing we really worked on in this camp is my inside fighting game. He can come in, but he's going to get cracked. If he wants to hold me, he's just going to be losing by points." [Via MMA Junkie]
Paul got a bit emotional, when asked about his bodyguard Shamir Bolivar. An almost teary eyed Paul revealed that the win would be for 'Shadow' and that Shadow had predicted a first round knockout victory for Jake Paul, just a day before he passed away.
Speaking of this Jake Paul said:
"Early knockout for Shadow. Shadow said it's going to be 2:28 in the first round, and he said he had a vivid dream and he told me that the day before he passed away." [via MMA Junkie]
Jake Paul is on a two-fight win streak, after having made his debut only last year against fellow YouTuber AnesonGib in January 2020. He then brutally knocked out Ex-NBA star Nate Robinson in the second round, in the undercard of Mike Tyson vs Roy Jones.
As for Ben Askren, being a fighter doesn't make one a good boxer. But Funky Ben has been putting in the hard yards and improving his skills.
Fingers crossed for Saturday!
Also Read : 'I refuse, I refuse… I refuse to watch that…It is kind of cringe' – Stephen Thompson
Also Read : Glover Teixeira reacts to the announcement of title fight against Jan Blachowicz at UFC 266