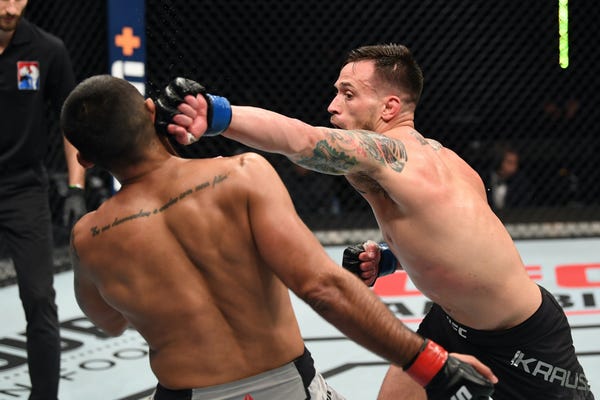 UFC former middleweight turned welterweight James Krause put up a clinical performance against Brazilian Claudio Silva at UFC Fight Island 6. Krause put Silva's 5-fight win streak to an end even though he took the fight on a short 12 days notice.
Krause(28-8) was not just praised for his performance against Silva but was also listened to carefully when he talked about "Mr. Viral KO" Joaquin Buckley
Krause on Buckley: "He's a clown"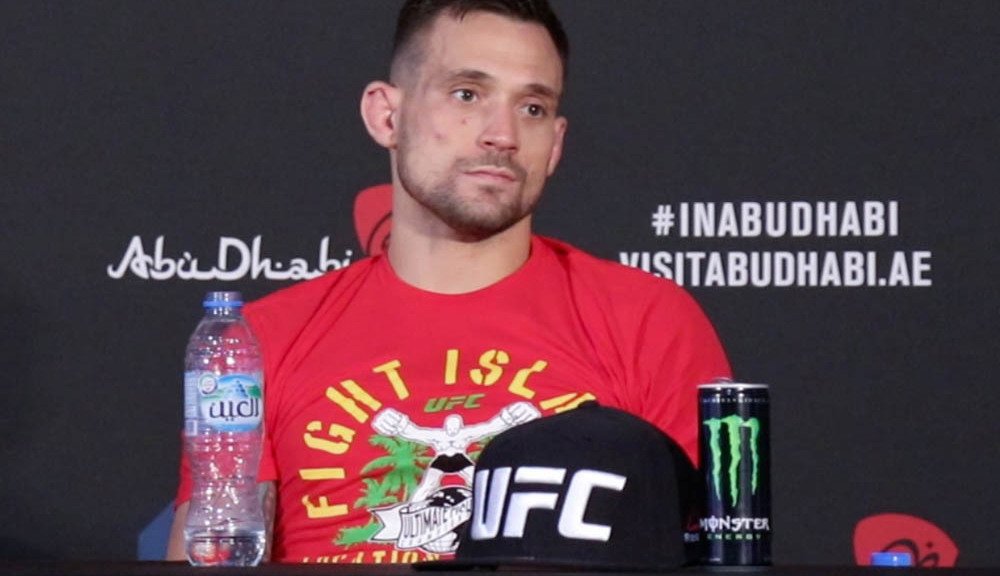 After his win at UFC Fight Island 6, James Krause headed to the post fight conference where he was asked about Buckley's mesmerizing knockout at UFC Fight Night. Buckley put the world in awe when he landed a jump spinning back kick on his opponent's face, making him fall head first to the canvas.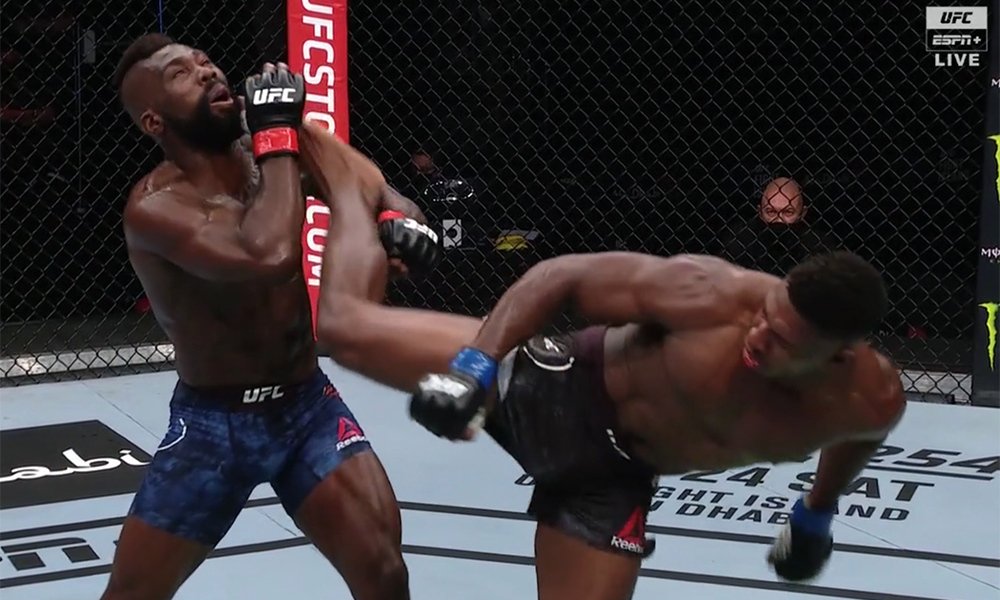 Although Krause had high appreciation for Buckley's knockout, he was not all praises for how Buckley is as a guy. Buckley and Krause share a history.
"The dude's a clown, man," Krause said in the post-fight conference. "Listen, this dude – people just know him from his viral video, for his viral knockout. (It was a) beautiful knockout. I'm not going to rag on that. The dude's a (expletive)box. He's from my neck of the woods and all he does is sit on social media and talk (expletive) all day. He called me to come train and I told him to get (expletive). I don't want that type of culture in my gym, I don't need that type of culture. No. He took offense to it, and it is what it is. And he can get it, too."
Krause also mentioned that he is ready to move up to middleweight again to settle the beef with the famous knockout artist. With Krause willing to temporarily move up again, it seems like the beef is very real.
"I'll go back up to middleweight and whoop his ass," Krause said. "I don't give a (expletive). Normally I need only 24 hours to go up to middleweight. He can get it, though. We can figure this out no problem. I know he's got a fight set, but I'll go back up middleweight for that. No problem. Easy work."
Do you think Krause and Buckley will share the Octagon in the future?
Also Read: UFC Fight Island 6: Brian Ortega gets the win via decision against The Korean Zombie