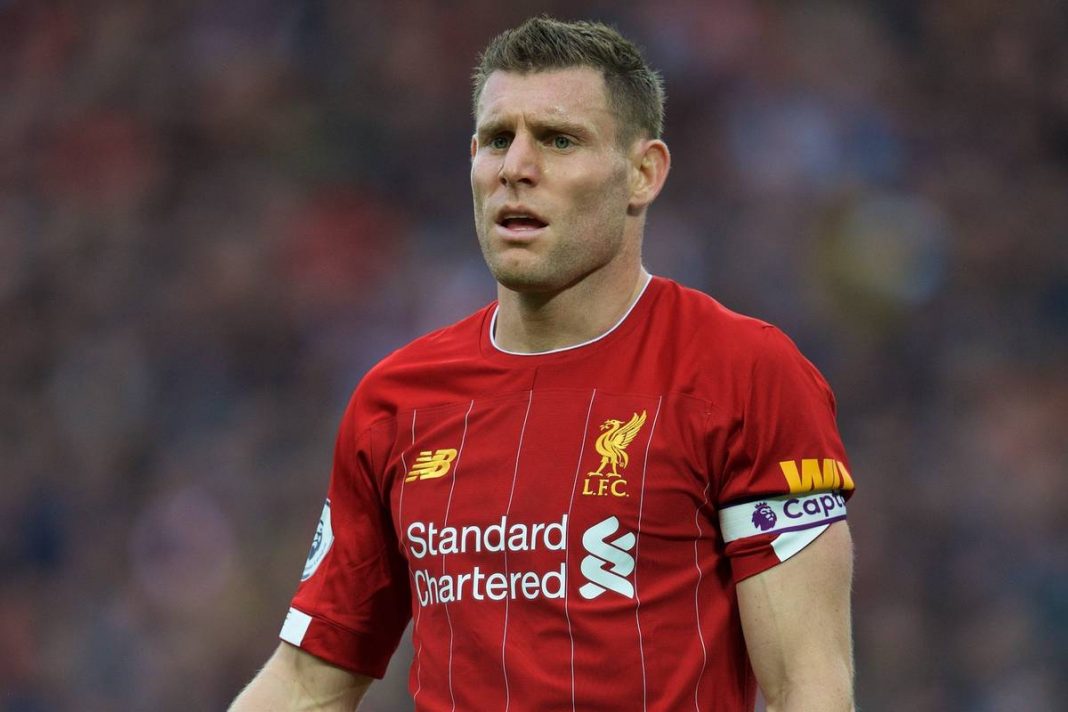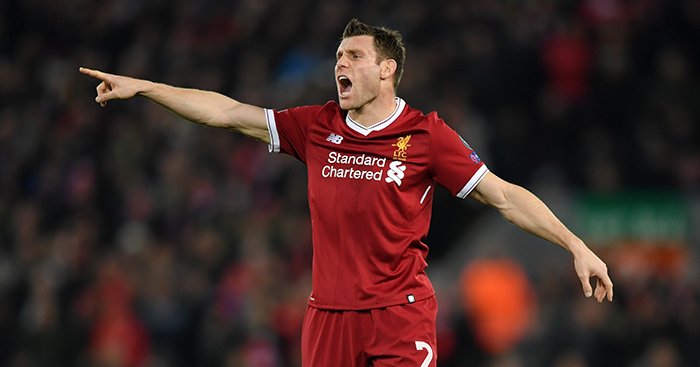 James Milner claims Liverpool must improve their performance to retain the Premier League title.
Jurgen Klopp led Liverpool to an historic league win after the Reds won it back in the 1989-90 season. Liverpool saw the triumph as the 'Champions of England' after 30 long years.
Liverpool have set a number of English-top flight records including the most consecutive home wins (23), the largest point lead at the end of a match week. They also matched the Premier League record of 18 consecutive wins breaking City's record.
However, Liverpool were shambolic against City as they lost 4-0. The Reds lost further points against Burnley at Arsenal before finishing the year with wins over Chelsea and Newcastle.
Milner on getting straight back to winning form next season told official Liverpool website:
"I think it's getting that balance right. We have to enjoy it because we know how hard it is to win trophies, we've been very good to do it but also lucky to win the number of trophies we have had this year.
"Trent Alexander-Arnold thinks it's absolutely easy! He just turns up and wins trophies every year! I can assure you, with the amount of years I've had in my career, it's not that easy.
"The amount of training sessions in the rain, the times when you're injured and that sick feeling you get when you lose a game or even a five-a-side at Melwood. We're shocking losers, all of us.
"When you win something, you have to enjoy it. That's what it's all there for, that's the hard work and you look at the teams you have beaten to get there – it's an incredible achievement.
"It's a short career and you don't want to waste a season or two seasons thinking, 'We were that good a team but we took our eye off the ball and didn't deliver.' That would be criminal and something we definitely don't want to look back at.
"We have a couple of weeks to enjoy this and enjoy being champions and then, as soon as next season starts, it's down to the fans to carry on enjoying it and enjoy being champions for us. We have to do our job, get on that field and be even better. If we're at the level we're at now next season, it won't be good enough."
Milner on retaining the Premier League title:
"It's always special as it's incredibly difficult to do.
"But how long this club has waited and how desperate they were for it, you see the history, all the times they've won it before and the Wall of Champions. I've said a number of times to you guys how desperate I was to change the numbers on that board and to be able to do it a few times in a year is great and special.
"It's special when you're driving around the city and seeing the flags outside people's houses and how much it means to everyone. It means a lot to us because it's what we've been striving to achieve as a group.
"The fans have waited so long and you think of the different generations: people have seen it before and have been desperate for it to happen again; fans who weren't born the last time it happened and have heard about all this success but have never seen it themselves.
"When you think about those generations, it does make it special and you feel proud to be a part of it." – Milner said.
Also read: Chelsea needs to sign a defender like Virgil van Dijk: Leboeuf