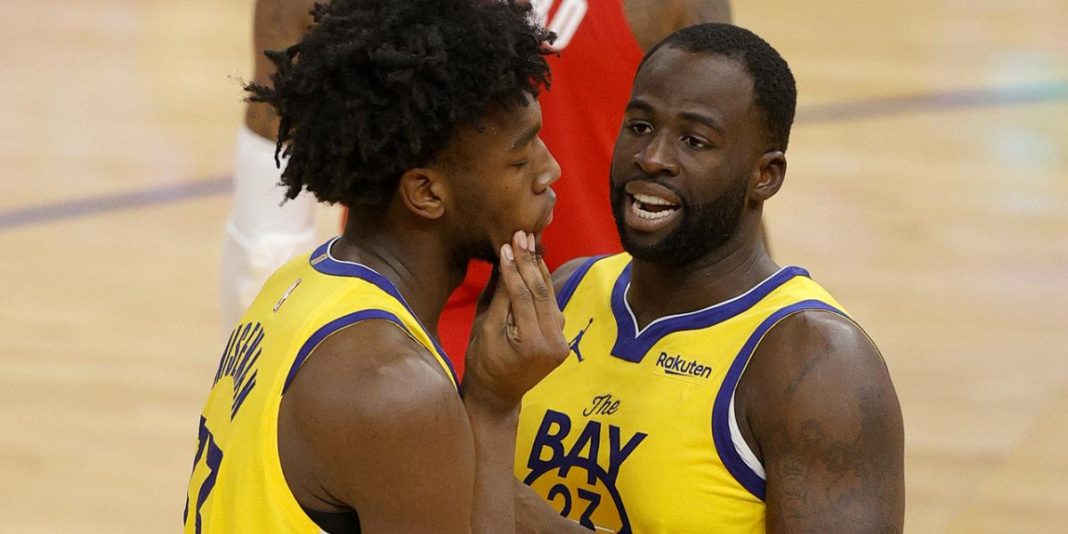 James Wiseman suffered a meniscus injury in his right knee and had surgery to fix the same, which has been a success as per the Golden State Warriors. However, his surgery of the Warriors' rookie will allow him to miss the remainder of the current season.
Warriors' Coach Steve Kerr said before their most recent game against the Cleveland Cavaliers that he spoke to Wiseman after the procedure and that he was "doing well." Dr. Neal ElAttrache performed the surgery Thursday in Los Angeles. The Warriors said they expect Wiseman, 20, to return for the 2021-22 season. 
James Wiseman's surgery has been completed successfully
The injury occurred during the second quarter of an April 10 win over the Houston Rockets when Wiseman went up for a dunk and landed awkwardly after being blocked by Rockets forward Kenyon Martin Jr. James Wiseman tried to stay in the game, but after walking around the bench and being checked out by the Warriors' training staff, he walked slowly back to the locker room for more examination, which ultimately led to Thursday's procedure.
The surgery brings an end to an average rookie season for the No. 2 overall pick in the 2020 draft. Wiseman, who averaged 11.5 points and 5.8 rebounds, showed flashes of promise during his first professional year but struggled with his confidence throughout the season while trying to learn the NBA game.
As the Warriors won against the Cavaliers, Stephen Curry was asked about Wiseman and 3-Point Kings said, "I hit him earlier today to let him know he has to think bigger picture. He's 20 years old. He's got a lot of basketball ahead of him. He has an opportunity now to flip a terrible situation on its head and work on his body, work on his mind." 
Also read: Breaking: Brooklyn Nets' LaMarcus Aldridge abruptly retires due to health scare