The co-main event on a night headlined by Khabib Nurmagomedov vs Justin Gaethje, was also a cracker of a match. Robert "The Reaper" Whittaker faced Jared "The Killa Gorilla" Cannonier in a middleweight bout, which went the full three rounds, with the Australian, Whittaker winning by unanimous decision. Whittaker fought like a man possessed, he was completely different from 'his own self' which got knocked out by Israel Adesanya.
On the other hand, Jared was on a roll coming into the fight, having defeated all of his previous three opponents with ease. He even said that he was a changed man and Whittaker should be up for the challenge; before the fight. But, Whittaker was just too good for Jared. After the fight, Jared took to Instagram to reveal that he had suffered a forearm injury in the match against Whittaker.
"The very first kick he threw fractured my left ulna" – Jared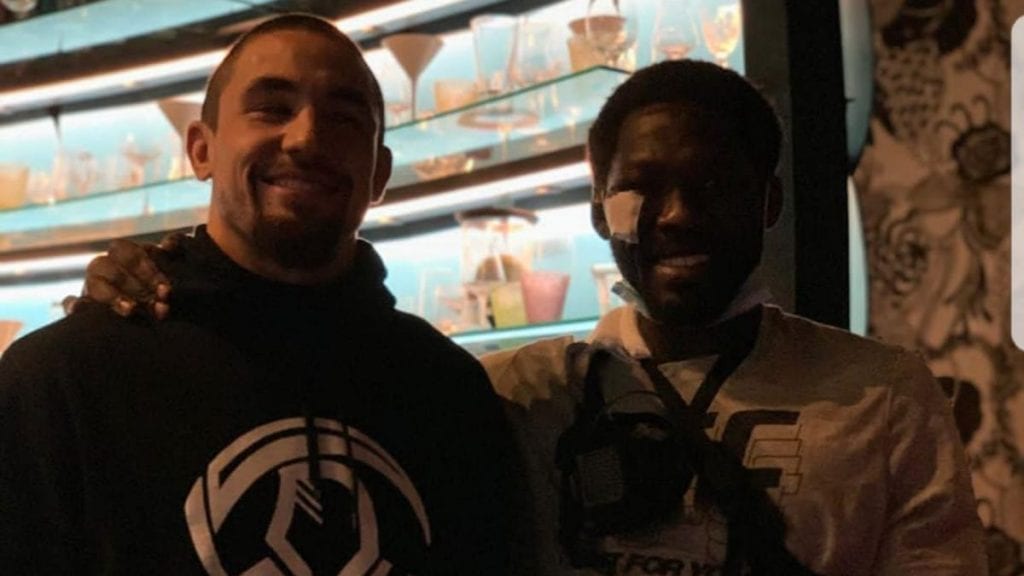 Jared posted a photo with Robert Whittaker on Instagram with the caption, "That didn't go exactly how I wanted but My spirits remain high and I'm happy with how I fought all things considered. The very first kick he threw broke or fractured my left ulna. I couldn't find my grove and adjust quickly to get the W so I'll take my L with pride. @robwhittakermma certainly lived up to my expectations before and after the fight. Congrats mate. Enjoy Xmas and the new. It was a hell of an experience to be here. Can't wait to go again."
Pictured after the fight, a bandaged Jared was all smiles with Robert Whittaker, which was really good to see. It will be interesting to see where Jared goes from here, as the loss hasn't altered his rankings that much, although a title match with Israel Adesanya is unfortunately off for now.
Also Read: GSP respects Khabib's decision to retire!