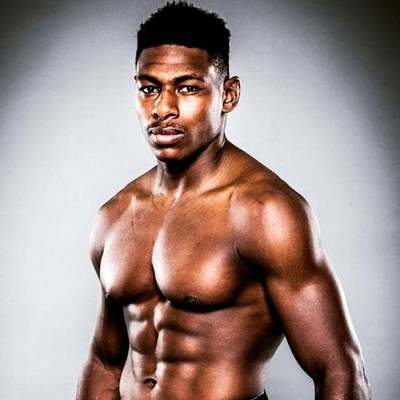 In the preliminary fight at UFC Fight Island 5, Joaquin Buckley stunned the world by showing an extraordinary, insane back kick that stunned Impa Kasanganay. Buckley started from the very first round like a shotgun blazing. In the very starting, he rocks Kasanganay with a straight right hand and a series of punches. Buckley was looking unstoppable from the very start.
Kasanganay was also looking dangerous he scored a kick right on the chin of Buckley which threw the mouth guard from his mouth. But Buckley played a very strong game after that and at the end of the round, he appears to take this round in his favor.
Video: Joaquin Buckley knockout
But what that man did in the second round was unbelievable, both the fighters started throwing bombs at each other in the second round. When Buckley throws a kick kasanganay catches it but poor kasanganay doesn't know that a Ninja kick is coming his way. He jumps and landed a spinning back kick right to the face that stunned him.
Joaquin Buckley knockout Twitter reaction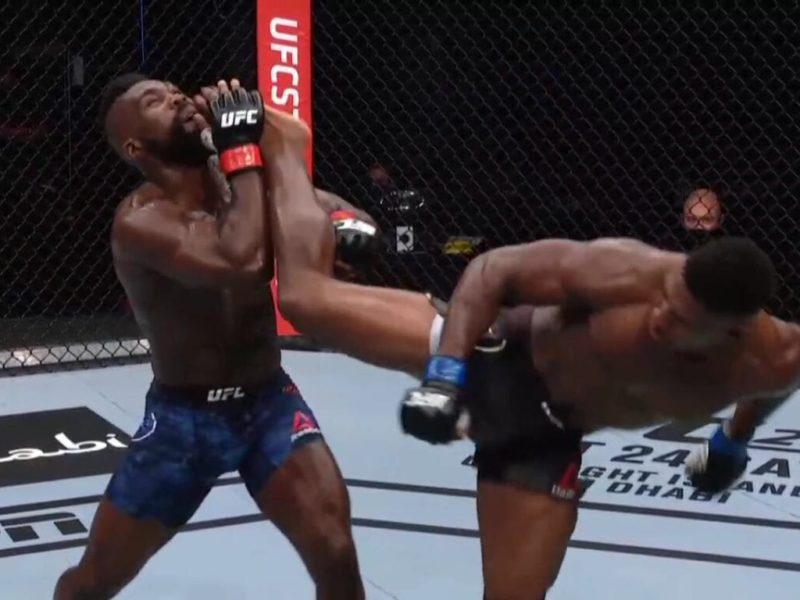 Right after this spectacular kick, the people around the world along with UFC fighters over Twitter has gone crazy, Dana White shared on his account, "Is this the greatest KO in UFC". Yes! The boss stated this as the greatest KO in UFC.
The Last Style Bender said, "That move, that's 50 G's", Daniel Cormier tweeted, "I mean I've seen some shit in mma, but that may be the craziest knockout ever!!! Dude has got some bonus money coming his way !!!"
Justin Gaethje said, " Wow we just witnessed the best KO of 2020", Henry Cejudo tweeted, "Jesus! Give that man 100k for that KO". Nate Diaz and Max Holloway also shared their reaction on this knockout. Buckley has stunned the world with his Ninja kick today and this guy registered his name in the books of UFC history with this knockout.
Impa Kasanganay shared a very generous Tweet after the fight he said, "God bless you. It was an honor to step in the Octagon with you and to do what I love. Safe travels to you and your team. Beautiful shot, way to fight. I will improve".
Also Read: UFC Fight Island 5:Cory Sandhagen defeated Marlon Moraes by TKO