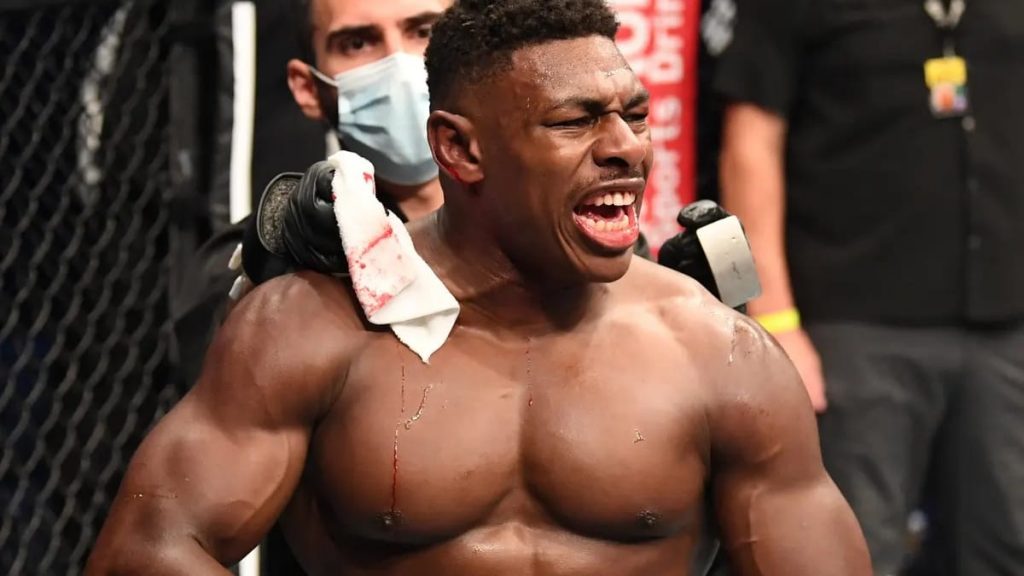 There is no catching Joaquin Buckley after his reverse spinning kick KO victory over Impa Kasanganay. That knockout fetched him a staggering 50000 US dollars bonus, Kanye West used his KO footage to promote his new track, it has been shared umpteen times on social media – basically it is the most viral thing on the internet right now. UFC President Dana White too was left in awe with Buckley's knockout.
Dana White, recently shared details of how many times the video of Buckley knocking out Kasanganay has been watched, shared and retweeted, while speaking to ESPN's Brett Okamoto.
"This one is at 150,000 retweets" – Dana White on Buckley's KO
Speaking to Okamoto, Dana White said that the knockout is by far the most watched video in the history of UFC, beating all the other videos by a country mile. Dana was quoted as saying,"Let me explain it to you this way, think about this, total views right now it is 60 million. Impressions 80 million. The closest thing to it was Conor McGregor at 7.1 million. Right? Then when you talk about retweets, the biggest retweet ever was Conor McGregor, which was 27,000. This one is at 150,000 retweets. The closest thing to it at number two is Conor McGregor at 27,000. It is massive!"
Now, 150,000 retweets is no joke. It is almost 6 times more than the second highest – goes to show the quality of the knockout. Buckley who is currently 1-1 in the UFC, will be keen to carry the same energy in his upcoming fights. He faces undefeated American, Jordan Wright in his next fight, at UFC 255. Let's see if the Buckley juggernaut keeps rolling!
Also Read: "He has to let it go"- Adesanya on Paulo Costa