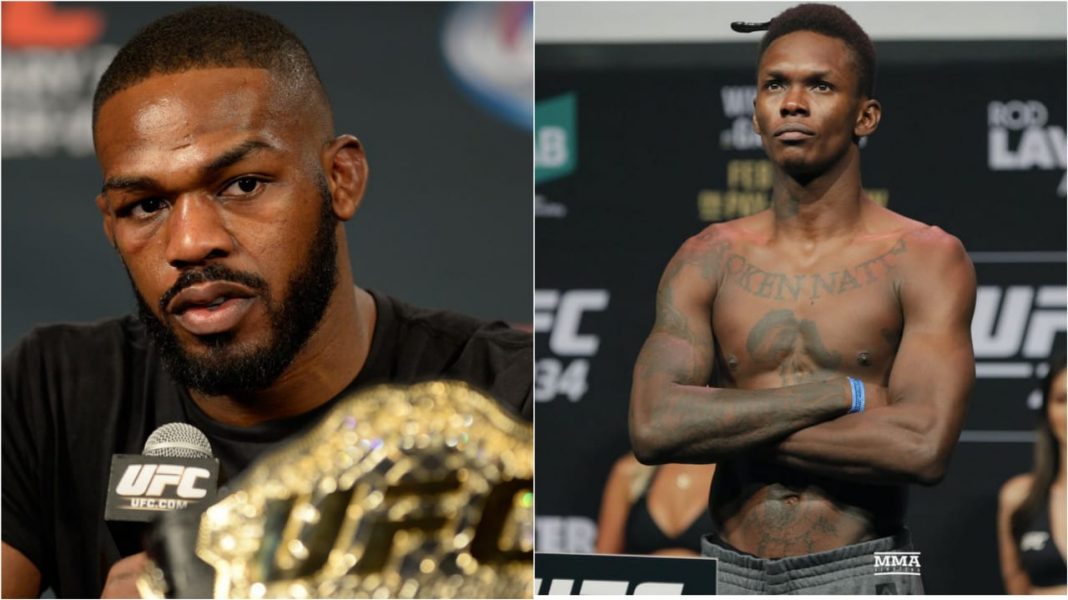 Jon Jones vs Israel Adesanya is probably the biggest matchup in the history of MMA, but the possibility of this fight happening anytime soon is very very low. Even the boss Dana White said that "Don't even get excited about Jones vs Adesanya right now."
Both these fighters have moved up a weight class with Jones ready to make his debut at heavyweight division against the winner of Stipe Miocic vs Francis Ngannou fight and Izzy booked to face the light-heavyweight champion Jan Blachowicz at UFC 259, this Sunday.
Adesanya also said that this fight isn't going to happen in summer but December is a possibility, he said, "Unfortunately, it might not be summer or July, but there's still December. It could happen then. All I know is that this fight (against Jon Jones) needs a crowd. I can't do that in an empty arena."
To which Jones has replied, "I guess the cartoon energy will have his Wrestling and Jujitsu ready by December now."
Even with the fight no where near the animosity between these two is just too much.
Jon Jones isn't concerned about Israel Adesanya
"Bones" has said multiple times that he is not concerned about Adesanya, he believes Izzy is doing his best to avoid this fight and his whole focus is in fighting the winner of Stipe vs Ngannou.
Jones has cemented his dominance in the light-heavyweight division by defeating almost every legend in that division and he is planning to do the same in heavyweight. But this won't be a cakewalk as the most hungry and dangerous fighters from all around the world are waiting to get a piece of Jones.
Also read: "I'm not getting touched this fight, that's my plan" Israel Adesanya shares a bold prediction for the fight against Jan Blachowicz.