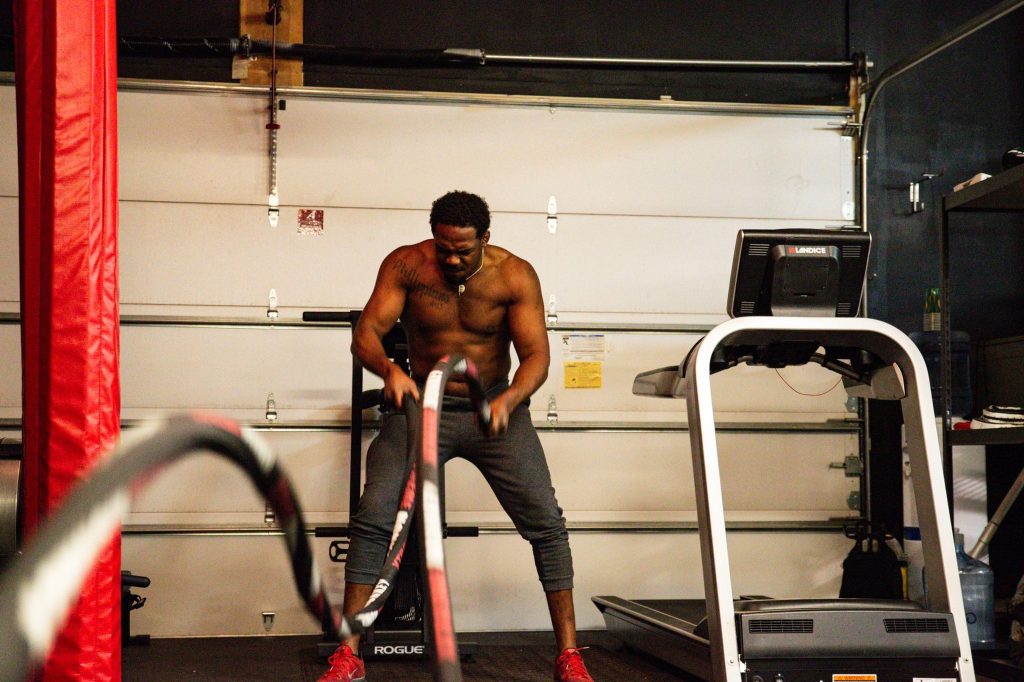 Jon Jones relinquished his light-heavyweight title last year and moved to the heavyweight division in search of new challenges. The light-heavyweight king is yet to make his heavyweight debut and is expected to take on the winner of the upcoming title rematch between Stipe Miocic and Francis Ngannou. There is absolutely no doubt about the quality and the fight IQ Jon brings to the octagon, but of late, his wins have been really close fought ones, especially his last two fights against Dominick Reyes (many felt Reyes was robbed) and Thiago Santos (split decision victory).
Speaking about Jon Jones from a knockout perspective, his old foe Daniel Cormier revealed in the latest episode of DC & Helwani show that, Jon Jones will not be able to knock even a single fighter out in the heavyweight division. He further justified his claim with the fact that – of Jon struggling to knock out 205 pounders in his last few fights.
'He doesn't hit hard enough'
Daniel Cormier was quoted as saying, "Jon Jones will not knock out anybody (in the heavyweight division). He doesn't hit hard enough. If he couldn't knock these dudes out at 205lbs, he's not knocking these heavyweights out."
Knocking out fighters or not, Jon always has the knack of getting things done. Barring his DQ loss against Matt Hamill, Jon has never been defeated. And not to forget is his rematch against Daniel Cormier, which was overturned to a no-contest – Jon won the match via. knockout. Apart from that, his superior fight IQ and diverse striking range, have always won him matches. He will be backing these skills of his when he makes his heavyweight debut.
What are your thoughts on this? Do you agree with Daniel Cormier's claims?
Also Read : Israel Adesanya responds to Paulo Costa's claims that he was hungover when he fought Izzy at UFC 253