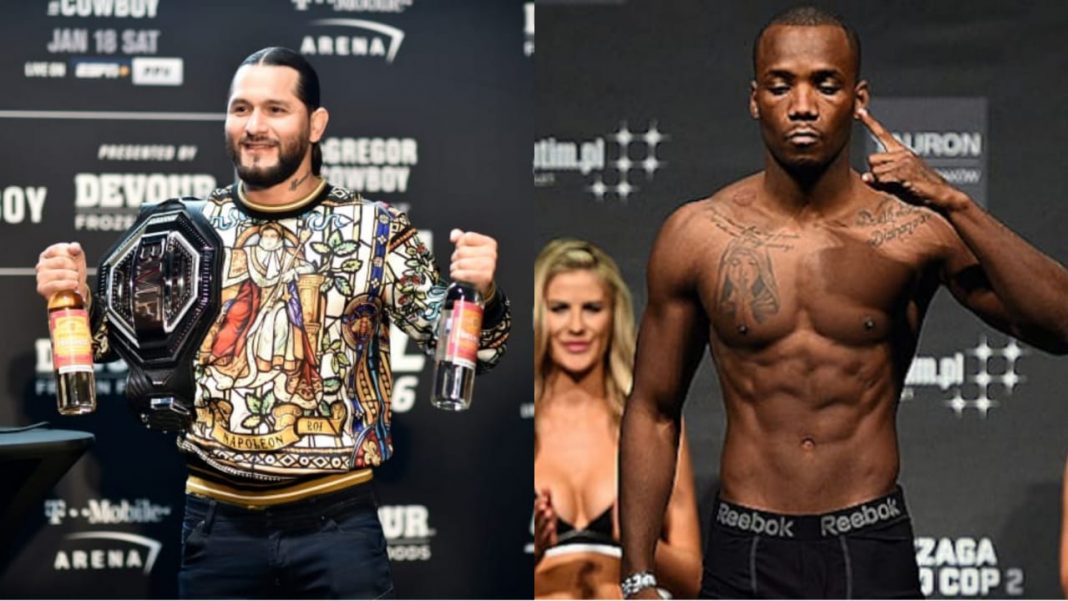 The number 4th ranked UFC Welterweight fighter Jorge Masvidal is going to face the champion, Kamaru Usman, in a rematch at UFC 261. A lot of Welterweight fighters aren't happy with Masvidal getting the rematch and Leon Edwards is one of them.
After his fight with Khamzat Chimaev got canceled for the third time, Leon Edwards called out Jorge Masvidal to face him but 'Gamebred' didn't respond to his calls. In his latest question-answer session with Laura Sanko from ESPN, Masvidal digs fun at Edwards.
Talking about 'Rocky' he says, "Who's that? Oh wait, that's the dude that interrupted our interview. I already dealt with that individual. In his fights, he eye pokes last I heard. So it's whatever. Win a fight and I'll be here, man."
Masvidal talked about his rivalry with Leon Edwards that stems from March 2019 when Edwards interrupted his interview and 'Gamebred' got involved in a backstage brawl with him.
In this, the infamous "three-piece and a soda" got caught on the camera and both of them got linked with each other even though they never faced each other. For now, Masvidal asked Edwards to get some more wins before he finally met him inside the Octagon.
Jorge Masvidal already planning a trilogy fight with a win against Usman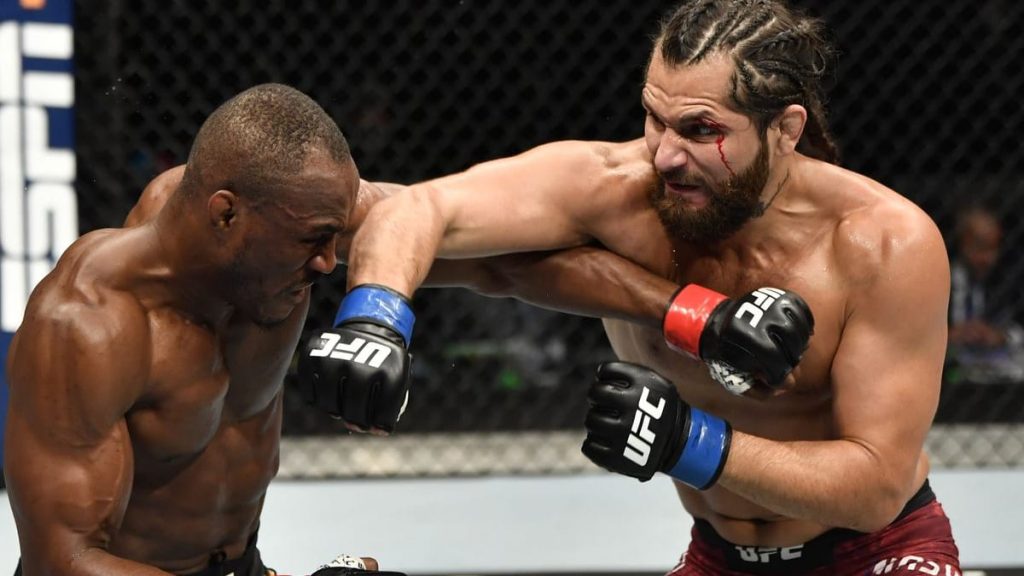 Kamaru Usman and Jorge Masvidal last fought against each other at UFC 251 where Masvidal accepted the fight at just 5 days' notice and this time he is coming with a full camp and he is already planning to give Usman one more chance after settling the score with him.
'Gamebred' says, "When I win the rematch we definitely will go for the trilogy, I will not go down in history 1-1 with this individual. It's just not going to happen,"
"I'm not gonna cut 20 pounds of weight—mainly water—in six days this time, Right now I'm eight, nine pounds before I hit the mark of 170 so it's a different cut altogether. That will be the determining factor, I think."
Also Read: "I think I put him away in the second," Robert Whittaker gives his prediction for Kelvin Gastelum fight at UFC Vegas 24.
"Spoken like a true coward who doesn't want to face the rightful #1 contender," Colby Covington fires back at Kamaru Usman.