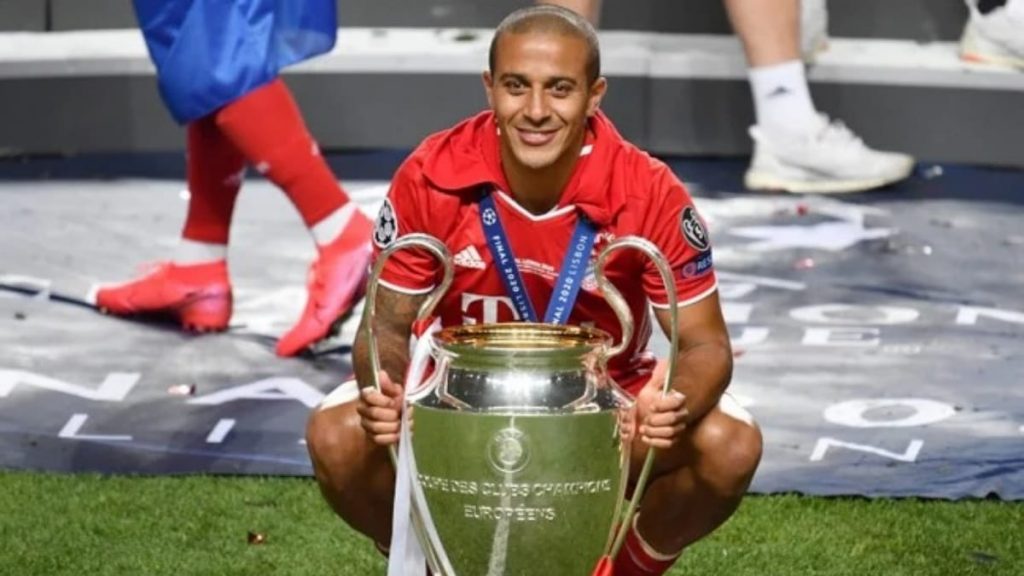 The Liverpool boss was in all praise after the Spanish midfielder made a spectacular switch to Anfield. Thiago Alcantara ended his 8 year stay at Bayern Munich. He played an integral role in their 2019-20 treble winning season.
Thiago arrives in England with bag full of experience and trophies to his name. Such a personality deserve a high caliber club like Liverpool. Their manager, Jurgen klopp certainly is excited by the purchase. The German feels he will be an important member for the project.
Klopp delighted with Thiago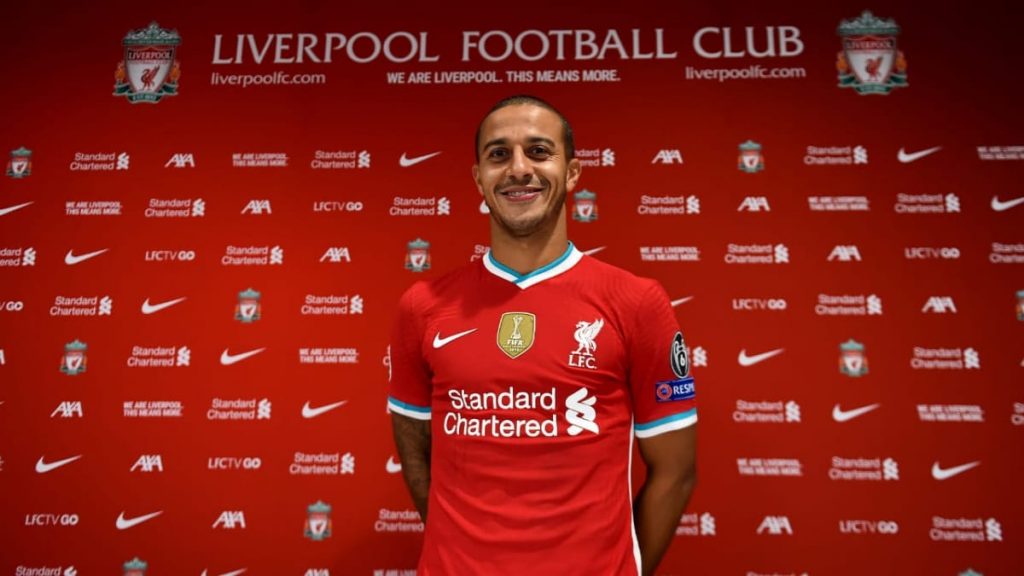 Jurgen klopp admits that Thiago Alcantara's signing has been one of the most significant one in this summer window. The Barcelona academy graduate was a wanted name for a long time. They have him finally.
Klopp expressed his views on his move,"Great! Absolutely great. I'm really happy that it finally worked out and we could just do it. 'It's very exceptional because in our situation, a lot of people around us talk constantly – "What are you doing?" – bam, bam, bam. Then preparing something like this, working on all different things you have to work in a transfer like this."
"With thinking about a player like him already is a joy, to be honest, because it gives us obviously some options. 'Then you get in contact with the boy and then you realise, OK, he obviously likes this project as well pretty much, even before he is here, which was really nice. I learned more and more about him as a person; the player I knew before, the person I learned. 'So I'm really happy to bring this wonderful person in as an add-on to the squad, which is just good for football reasons – but for all the other reasons as well. So, yeah, absolutely happy that he's here."
Thiago the special player
The former Borussia Dortmund was typically excited by the attributes Thiago will bring to the team. The 29 year old's dedication, control, dominance etc on the pitch is likely to help champions Liverpool in the long run.
Klopp quoted him, "First touch incredible; vision incredible; passing pretty good! But is quick as well. Work-rate great. 'His numbers were absolutely special last year in Germany as well, most steals, ball recoveries and all these kinds of things; most passes."
It is no doubt that Klopp has received a midfield weapon to construct his plans. Over the seasons, Liverpool have evolve under the German's stewardship. Now, with Thiago they may receive a different combination play with existing stars in Fabinho, Jordan Henderson and Wijnaldum applying to it.
How will Thiago fit in?
Thiago's signing is set to give Klopp a handful of options to work on but the question is, how will he fit in? Jurgen addressed the same issue. He said that it will take time for him to settle down to his tactics.
"We don't play like Bayern, so that still will need some time to get settled and nobody should expect – and I don't expect – the special things immediately, first game, let's see."
"It's a long-term project and we have a good team, so we can give time. But, of course, we want to use him on the pitch, that's clear. So the work can start now."
One thing is guaranteed that Klopp has a huge faith in his players. The believe system caused Liverpool to be a powerhouse in England once again. With Thiago, he's investing the same. The central midfielder is ready to repay the faith with orchestrating his passes in a new destination with fans can't wait to see him in action.
Also Read: Liverpool sign Thiago Alcantara from Bayern Munich