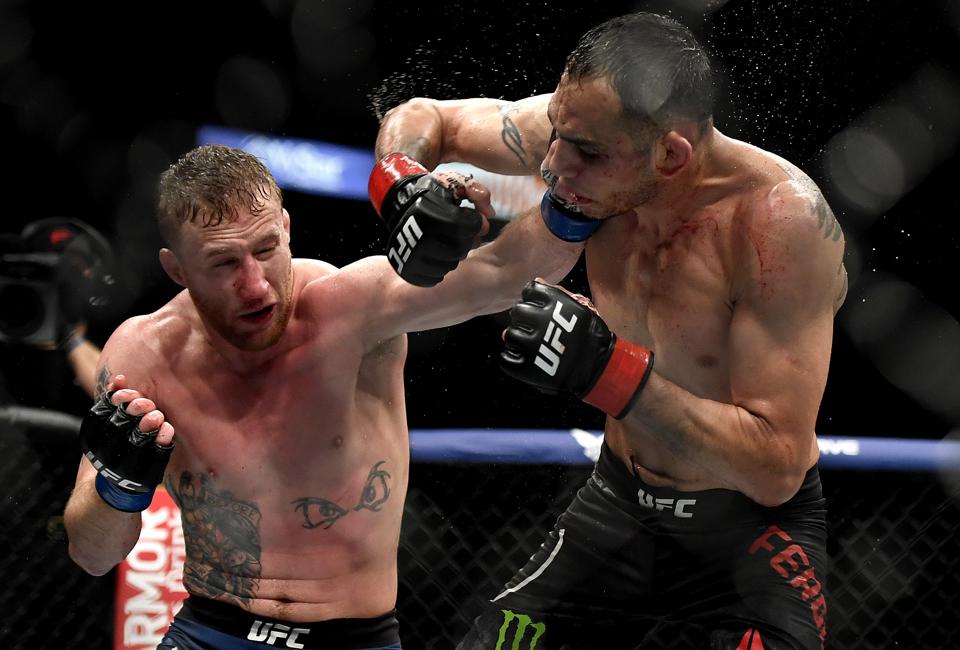 Ahead of his fight with Khabib Nurmagomedov at UFC 254, Interim Champion Justic Gaethje withstood a brutal head kick in sparring. 
Gaethje warns Khabib for UFC 254 main event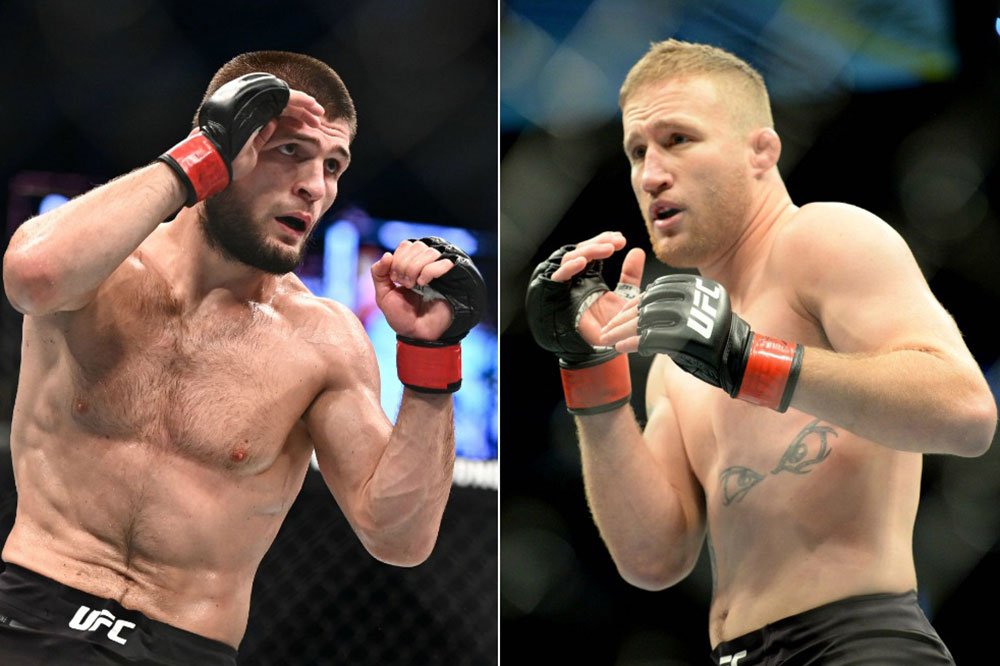 The American top fighter was hailed by fans as the real-life Terminator, having seemed unaffected by the strike. Gaethje earned the right to challenge Nurmagomedov in the UFC 254 headliner having stopped Tony Ferguson in May.
Gaethje warned he will create a 'zone of death' in the octagon as he attempts to dethrone Nurmagomedov.
He said on Michael Bisping's Believe You Me podcast: "There's going to be a zone in front of me, it's not very big. It's gonna be a zone of death, and I have to represent death every time he enters this zone. That's what I'm best at, creating carnage."
Talking about his opponent Khabib, he is coming off from a rough patch of time after his inspirational father. Khabib has justified his desire to retire undefeated but only after thrashing down every worthy opponent he could face.
Whereas Gaethje impressed everyone with his fight against Ferguson. As he left him not just broken but mentally unprepared for Gaethje's attacking intent. The latter spoke about his aggressive approach and said, "I have never come out of the cage with my opponent not being broken from physical damage." Lastly he suggested that he feels Khabib would face the same fate as he prepares ever so hard for this penultimate fight of his career. 
Also Read: UFC 253: Paulo Costa mimics Adesanya, tells him "There is no way run!"