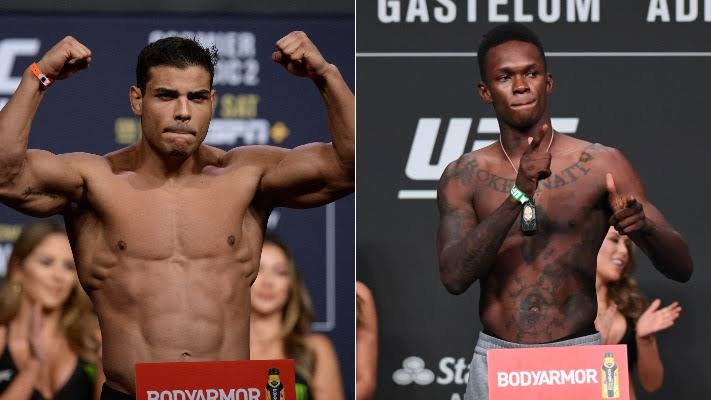 Paulo Costa takes another dig at UFC Middleweight Champion Israel Adesanya ahead of their clash at UFC 253. "He will be running from me" Paulo Costa makes fun of Israel Adesanya in latest video. As one of the biggest fights in the history of UFC gets underway on September 26, fanatics cannot wait to see whose undefeated run comes to an end. Both Adesanya as well as Costa are not just undefeated in UFC but also in their professional MMA career. 
Believe it or not challenger- Paulo Costa has a record for 13 wins in MMA and 5 in UFC. Whereas champion Adesanya holds the record for 19 in MMA and 8 in UFC.
Build up to this banter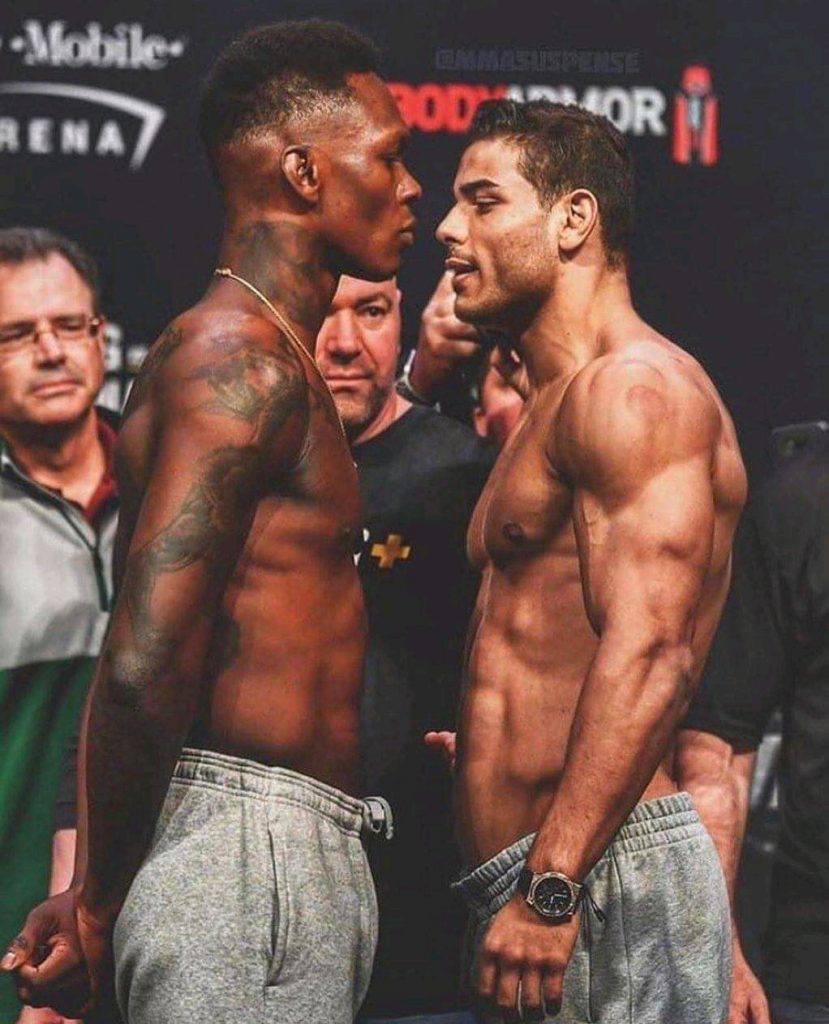 Earlier to this Adesanya exclaimed how he would let the Bruce Lee inside of him swoop Costa out of his composure and confidence. Adesanya stated that the match will play in his favour as he is faster and sharper than the buff Brazilian.
He said, "If Paulo Costa is an 8 and Derek Brunson is a 6, you only need a 3/4 to KO someone and you can't feel the rest anyway due to adrenaline. So, it's the same. I think it's great for me, it's that aesthetic of it, I'm this skinny person, this little frail kid that everyone looks at.

Paulo Costa makes fun of Israel Adesanya in latest video
Ahead of this mouth-watering clash, Costa uploaded a video on his YouTube channel, captioning, "The time is coming and Runnersanya will have nowhere else to run!"
The video shows a simulated matchup between Costa and Adesanya. Brazilian muay Thai champion Vanderlei Goncalves serves as an Adesanya clone. Completing the look with pink hair and a pretty good copy of the anime-inspired hand movements. In the video Adesanya could be seen running in and around the octagon to escape the wrath of Costa.
At the end of the video Costa delivers a message to Adesanya. Making him understand that the outcome will be surely what he won't like. Given the dominance that the former would show to him is unimaginable. Costa exclaimed that in the octagon, there would be no place to hide or run but only to face him. 
The duo is known for their attacking instinct as the capability to be aggressive till the latter rounds in the octagon. It is only up to time to tell which of these fighters will adapt to the situation better. Ending up having the last laugh in the octagon on September 26 at UFC 253. 
Also Read: UFC Vegas 9: Brian Kelleher wins against Ray Rodriguez via submission