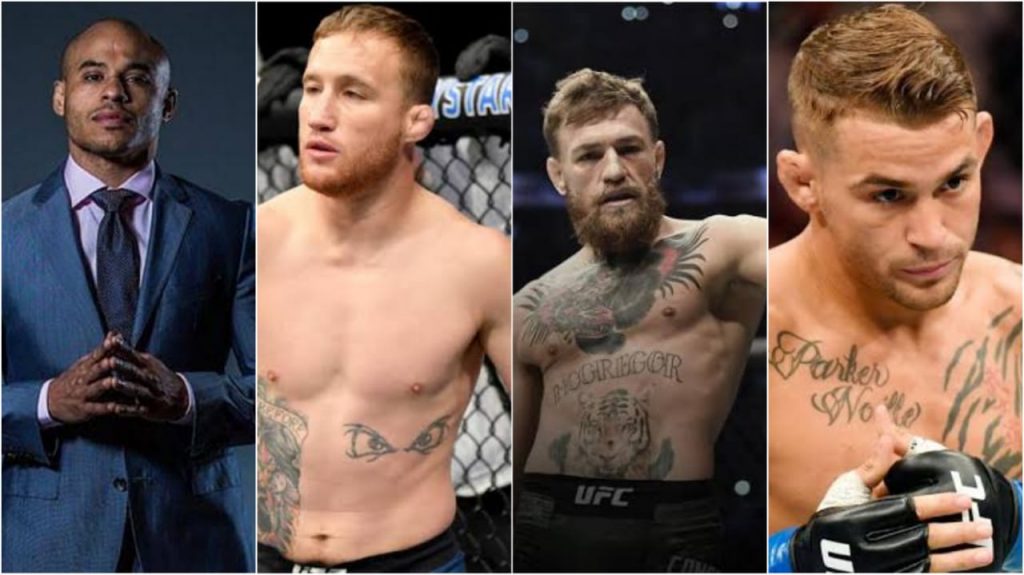 The former interim UFC Lightweight champion, Justin Gaethje who lost the fight against Khabib Nurmagomedov at UFC 254 in just the 2nd round via submission is still backed by his manager Ali Abdelaziz. Gaethje created a major upset at UFC 249 in the fight against Tony Ferguson by winning it with TKO in the 5th round and capturing the interim title.
With this win, he got the opportunity to face Khabib for the title but it doesn't go in his favor, 'The Eagle' made him tap out in the second round and defended his title. Now after Khabib's retirement many fighters are looking for the lightweight crown and Conor McGregor is considered the top contender for it.
But Gaethje's manager Ali Abdelaziz reminded all he is also in the race. Ali says, " Justin Gaethje will smash 2/3/4 easy he is number 1 never mind he killed number three," he says this targeting Dustin Poirier, Tony Ferguson, and Conor McGregor as they are the ranked 2,3 and 4 fighters in the Lightweight division.
Poirier already defeated Gaethje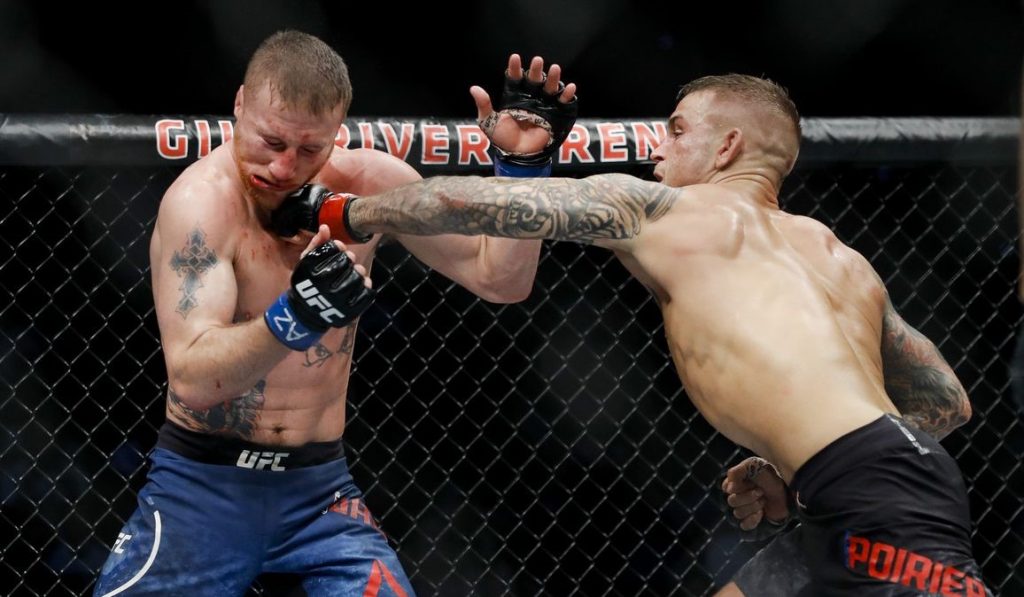 It was a really bold statement from Ali Abdelaziz as the match between Dustin Poirier and Justin Gaethje didn't go in favor of Gaethje. They both fought with each other in April 2018 and Poirier knocked him out in the 4th round of the match by punches.
Gaethje was coming in this fight following a loss against Eddie Alvarez and 'Diamond' gave him one more L in his UFC record. Conor has never fought Gaethje but he is the former double champion that won the fight against many of UFC's greatest fighters.
Gaethje's only win against the fighters that Ali mentioned came against Ferguson and many people even say 'El Cucuy' stepped in this fight on such short notice. If he will ever face 'Highlight' again 'El Cucuy' will ensure to take his revenge.
Also Read: Dustin Poirier shared his views about Conor McGregor's performance against Khabib Nurmagomedov