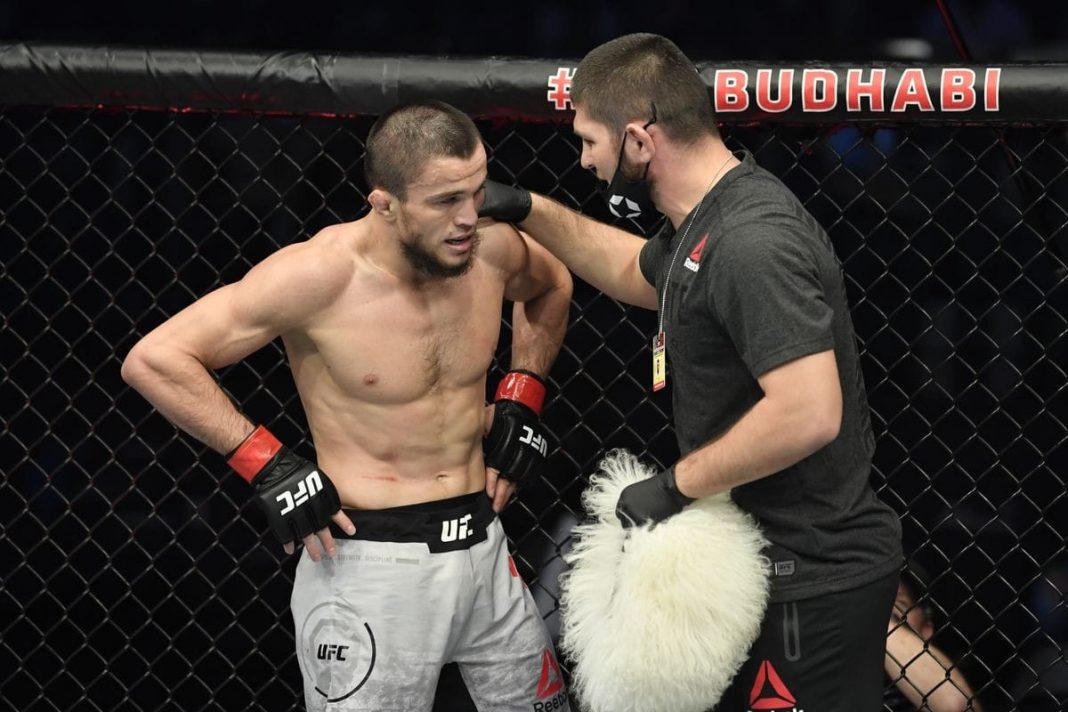 The Russian Champion, Khabib Nurmagomedov ends the hope of coming back to Octagon as the days go by. If there was any little hope the Dagestani would make a comeback, Khabib assured that he wouldn't in a recent interview with Esquire Middle East. The Lightweight champion announced his retirement last October in the Octagon at UFC 254.
Khabib Nurmagomedov last fought in the UFC on the 24th of October against Justin Gaethje. The Russian won the match by submitting Gaethje in the third round and decided to hang his gloves thereon. The Eagle announced his retirement after the fight and has never looked back.
UFC President Dana White has tried to force a comeback out of the Dagestani on a couple of occasions. Khabib has refused the President to even come back for one last fight. In a recent interview, Khabib spoke candidly about his future ventures and his involvement with MMA.
"Every day I woke up in the morning and started training, and in the evening my body was exhausted, because I had brought it to the limit," Khabib explained. "I just want to live a life in which I can get at least a little sleep before lunchtime, to live for myself and not devote myself 100 percent to sports," Khabib said in the interview.
"I have people close to me and I help them, train with them, share my experiences…" says Khabib Nurmagomedov
Even though the fighter has promised he won't be making a return to the Octagon it turns out that applies only to fighting. Khabib is determined and focused on helping his teammates achieve greatness like him at the highest level. "Now that I'm not going to train any more, I have people close to me—brothers and friends—who are now fighting at the highest level," he added.
"There are about five or six people who we are building the path, and I will help them, train with them, share my experiences. To some extent, this can be called a coaching life, but I am not going to fully enter into coaching. I will always be there and share my experience," the champion said in the interview. Though we might not see the champ back fighting we might see him on the sidelines coaching.
Also, read "It's an absolute joke. He's out of his mind," Daniel Cormier addresses Paulo Costa's "I was drunk" excuse for Adesanya fight