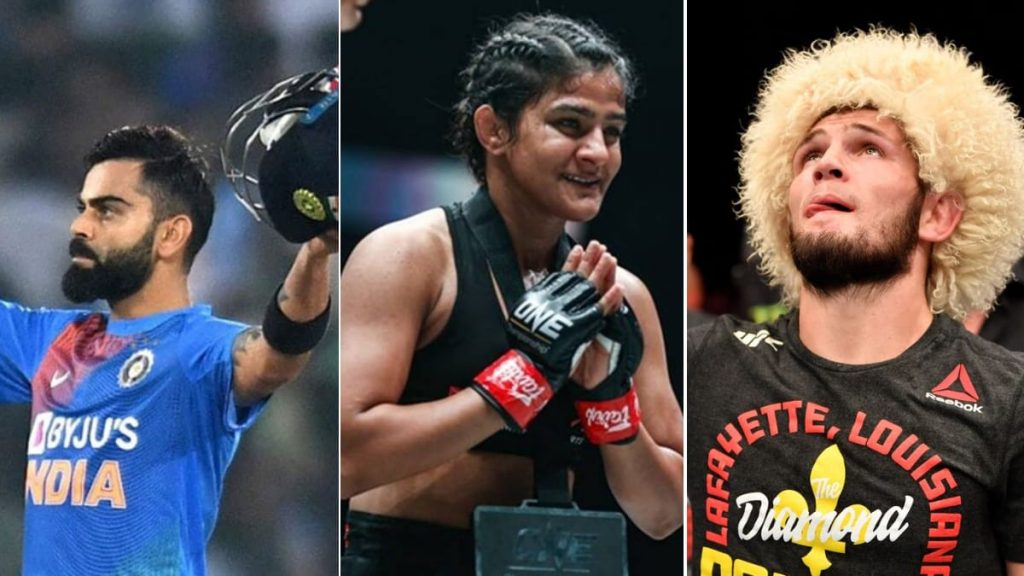 The Indian One Championship fighter Ritu Phogat is all set to make her third appearance at the ring against the Nou Srey Pov, later this month. Ritu has won her previous two fights in the ring and she is all set to glorify the country with a third victory over the Malaysian opponent. She started her carrier with wrestling but now she is completely shifted to MMA.
Ritu has been training hard in this lockdown period for her upcoming MMA fights. She says, "I have been working on improving my striking technique as I want to show the world that we Indians are all-rounder".
She highly admires her sisters and Phogat sisters are the pride of India and they have brought many international medals for the country. Apart from her sisters Ritu truly feels inspired by Khabib Nurmagomedov and Virat Kohli. Ritu says, "Virat Kohli is really inspiring, I like watching his training videos. Also Khabib Nurmagomedov is very inspirational for me".
Ritu has been called 'Female Khabib' by Indian fans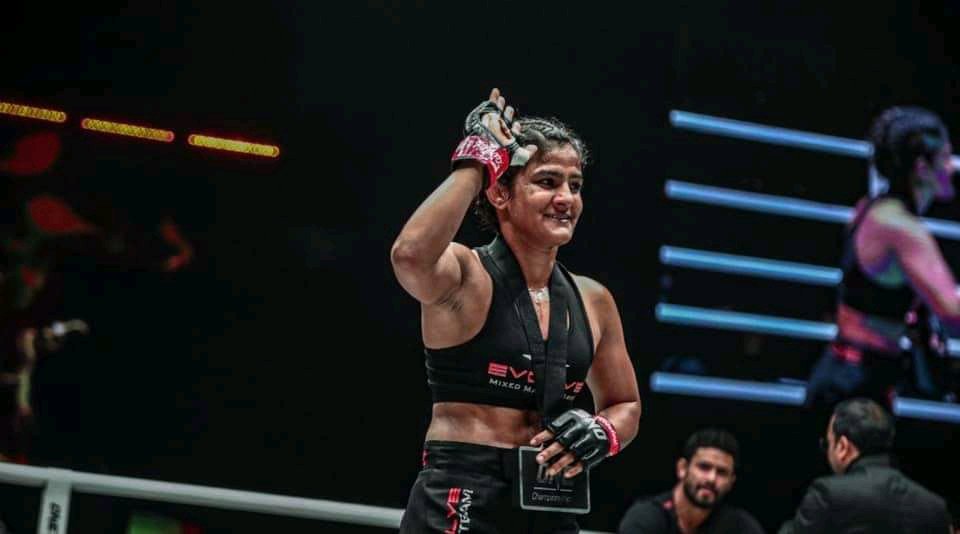 Every young wrestler inspires and wants to become like the undisputed UFC Light Heavyweight champion, Khabib Nurmagomedov. Indian fans even call Ritu Phogat the "Female Khabib Nurmagomedov".
She says about this, "Yes, I have been very motivated by him and I watch a lot of videos. I like his fighting style a lot and I am inspired by him. I aspire to be like him someday. His control on the ground is immense. I keep watching his videos to learn more".
Ritu Phogat wants to make India proud by winning the first International MMA Championship for India and the blessings and hopes of the whole country is with her.
Also Read: Ritu Phogat will face Nou Srey Pov in Singapore on 30th October