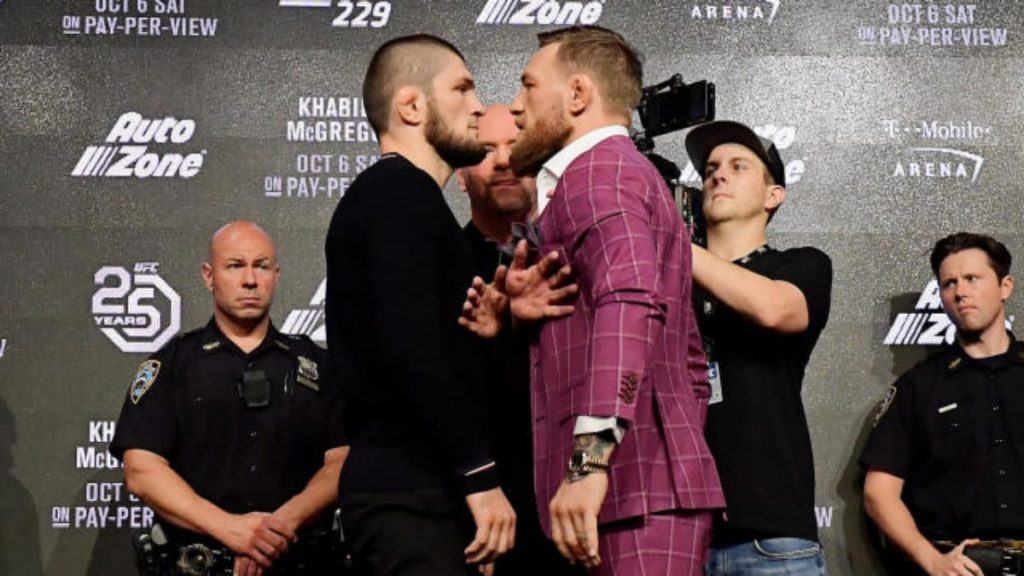 Earlier this month, the news broke out that Dana White and Khabib Nurmagomedov's manager Ali Abdelaziz are in talk about Conor McGregor vs Khabib Nurmagomedov at The Ultimate Fighter. Their fight has been one of the biggest events in UFC. Conor has crossed all the lines before that fight and Khabib was determined to end Conor in the Octagon when they both will face each other.
On 6th October when these two Titans locked horns with each other in the Octagon, Khabib put Conor to sleep by chocking him out and showed the world whose worth is more. After that Khabib gets involved in attacking Conor's teammates due to which he was suspended for one year.
After that, he returned to the Octagon in 2019 and make Dustin Poirier submit. The Eagle will be facing Justin Gaetjhe at UFC 254 and Conor McGregor's fight with Dustin Poirier is also official. But the world wants to see Conor vs Khabib once again.
Khabib denied fighting Conor Again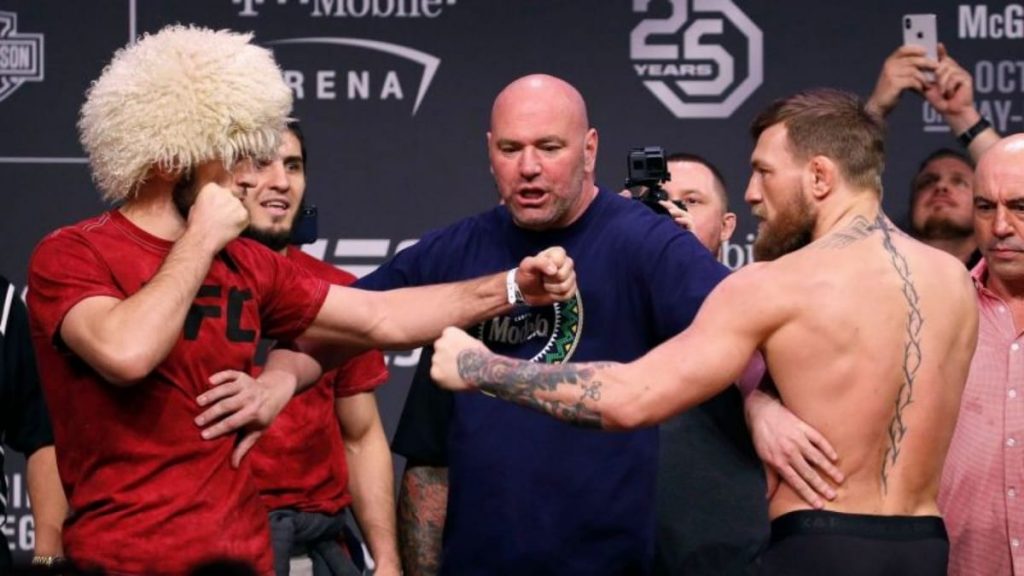 While appearing on a recent interview with ESPN, Khabib was asked about the ultimate fighter he said, "This ultimate fighter with him, this is good attention for him I don't want to give him this, I will never give him this again".
Khabib also said, "Even they give me 5 Billion $ or even they give me UFC, I'll never do it again, this is good attention for him. Everything is done between us on October 6th I finish him and I finish everything about him. This time I am only thinking about Justin Gaetjhe, I don't know who is next but it is definitely not Conor".
This statement from The Eagle shows that he is not interested in fighting Conor again even for a fortune, but The Notorious knows how to get things done it won't be a surprise if he align the stars for this fight again.
Also Read: Ali Abdelaziz makes a 'Tenacious Offer' for Ferguson to fight Makhachev