UFC fans in United Kingdom will get a rare treat with Khabib Nurmagomedov's return against Justin Gaethje at UFC 254 set to take place at 'European prime time'.
MMA journalist Carlos Contreras Legaspi claims UFC president Dana White aims to hold the event in the evening for European time zones.
Legaspi wrote on Twitter, "Dana White tells me #UFC254 will be held in european prime time at #UFCFightIsland2 so fans can see Khabib Nurmagomedov Vs. Justin Gaethje. Afternoon in American time like what they did on #UFC242."
Given the time difference, UFC pay-per-views fights are held on USA's Saturday nights. Which leads the European fans to wake early on a Sunday morning. But for Justin Gaethje vs Khabib Nurmagomedov, this isn't the case.
Dana White confirms early start time for Khabib vs Gaethje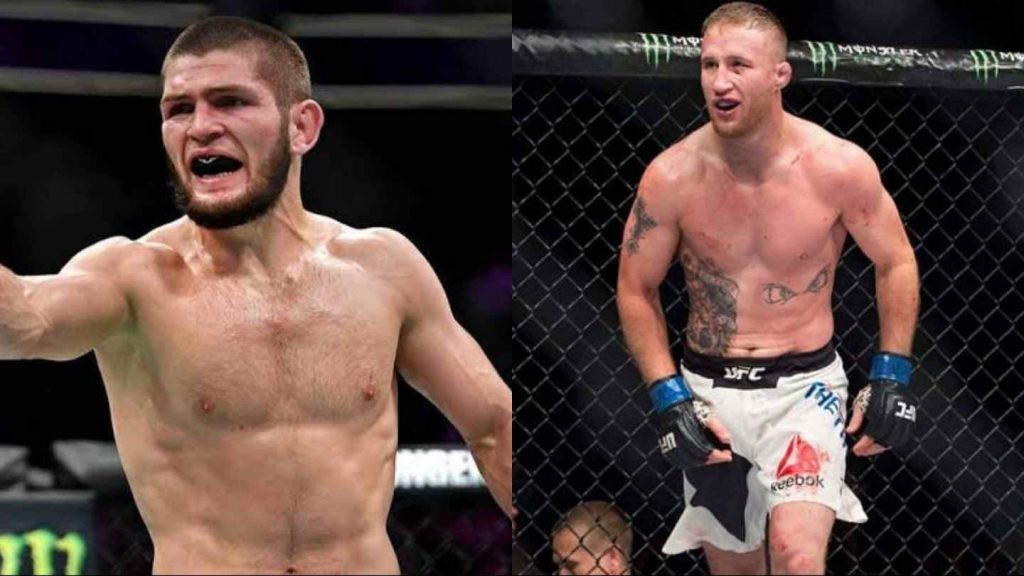 Dana White stated, "It will be time-friendly [for the European audience]. It will happen in the afternoon [in the US)."
It just goes to show you the star power of Khabib. Specially in that region that his fights have twice been moved to afternoon in the US so that he can compete in primetime throughout Europe and across Russia. As opposed to the early morning hours that's standard for most UFC shows.
The UFC will be held on Yas Island from September 26 for UFC 253 through UFC 254 on October 24.
Talking about the Russian superstar, this is the second time Khabib is headlining a pay-per-view. His first was a successful title defence against Dustin Poirier at UFC 242.
Also Read: Khabib Nurmagomedov Tributes His Father And Announces FNG & GFC Joint…