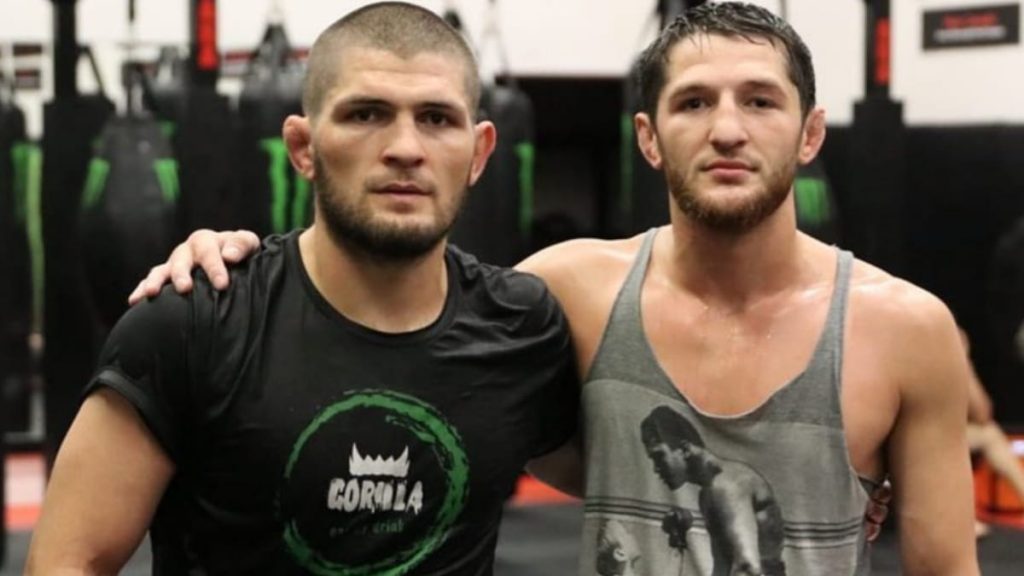 UFC Fight Island 5 is over and it was headlined by a thunderous Joaquin Buckley knockout. It also saw the debut of Russian flyweight Tagir Ulanbekov, who is the teammate of the great Khabib Nurmagomedov. He emerged victorious over Bruno Silva in a hard fought match, ultimately winning by unanimous decision. An emotional Ulanbekov, dedicated his first UFC win to his coach, the late Abdulmanap Nurmagomedov.
The training camp spearheaded by Khabib's father, Abdulmanap is known for bringing up a lot of talented fighters. Although, Mr. Abdulmanap is no more, the legacy he left behind will definitely inspire these fighters. Ulanbekov's win definitely would be a much needed one for the camp–just recovering from the loss of their boss, Abdulmanap.
"Rest in Peace" – Tagir Ulanbekov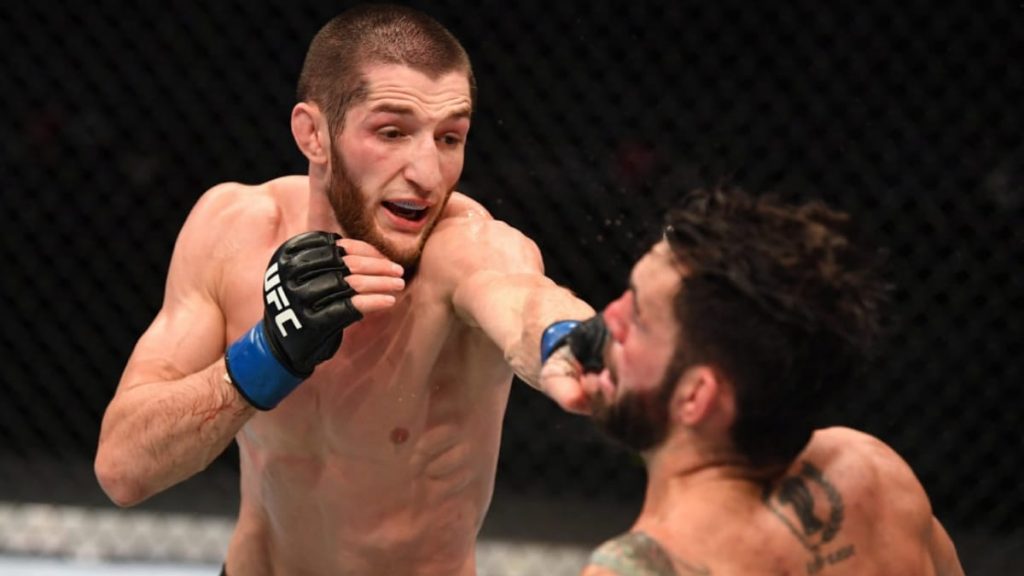 Speaking after the fight Ulanbekov said, "I want to dedicate this victory to our coach, Abdulmanap Nurmagomedov. Rest in peace. This fight was a big responsibility for me, I had to motivate my teammates Khabib and Islam (Makhachev). They are fighting on upcoming cards. I didn't fight the way I wanted. Everybody says the first fight in UFC, you get too much pressure and everything, and I guess it's true. I felt it, as well."
"I wanted to keep the fight standing, and I thought I would go through him much easier," Ulanbekov said. "I didn't expect the fight to be this hard. It was one of my hardest fights to date. This was a long training camp. I was supposed to fight before, but I didn't, unfortunately. I didn't fight because Abdulmanap Nurmagomedov died. So it was just pretty much a six-month, non-stop training camp, so now I want to rest."
What do you make of the Russian flyweight's UFC debut? Will he become an unstoppable force like Khabib?
Also Read: Joaquin Buckley's knockout of the year!