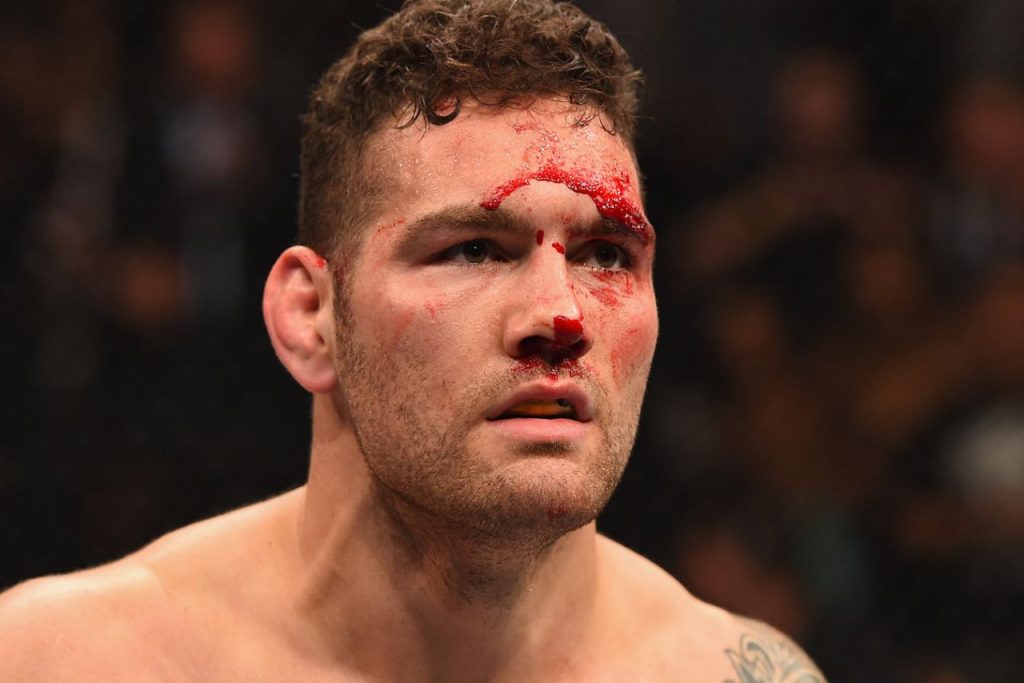 Looks like Khamzat Chimaev's prayers have been answered as he was called out by Chris Weidman on Twitter, earlier today. The American, Weidman who was once the UFC middleweight champion, has been struggling ever since he lost his championship belt to Luke Rockhold, back in 2015. Since losing to Rockhold, Weidman has featured in 6 fights, losing 4 of them. But, his most recent fight against Omari Akhmedov, saw him get back to winning track, as he won the fight via unanimous decision.
More recently, Weidman took to Twitter to call out Khamzat Chimaev, who had been calling out every fighter in the UFC roster. Weidman urged UFC to make that fight happen in January, next year.
"This guy 'Chimeav' needs some humbling" – Chris Weidman
The tweet posted by Weidman, read, "This guy Chimeav needs some humbling would love to do that. January I'm in! @ufc make this happen." Oops, looks like Weidman was confused; how to spell Chimaev. The tweet clearly implies that Weidman was clearly frustrated with the buzz surrounding Khamzat. As for Khamzat, he has just come into the UFC and is already 3-0 up; devastating and trashing all the opponents he has faced so far.
Khamzat was really quick to reply, saying, "Whenever you want I will smash you. I don't understand why you need so long time ? If u are a fighter you must always be ready." Khamzat clearly wasn't happy with Weidman needing time until January. Such is the hunger 'The Borz' possesses. Khamzat has featured in 3 fights in 3 months, whereas Weidman has featured only in 1 fight in the last 5 months. All Khamzat wants is fight, fight and more fight. He wants to 'smesh' opponents who come in his way. Can Chris Weidman stop the Khamzat train?
Also Read: Brian Ortega warns of a brutal fight against The Korean Zombie