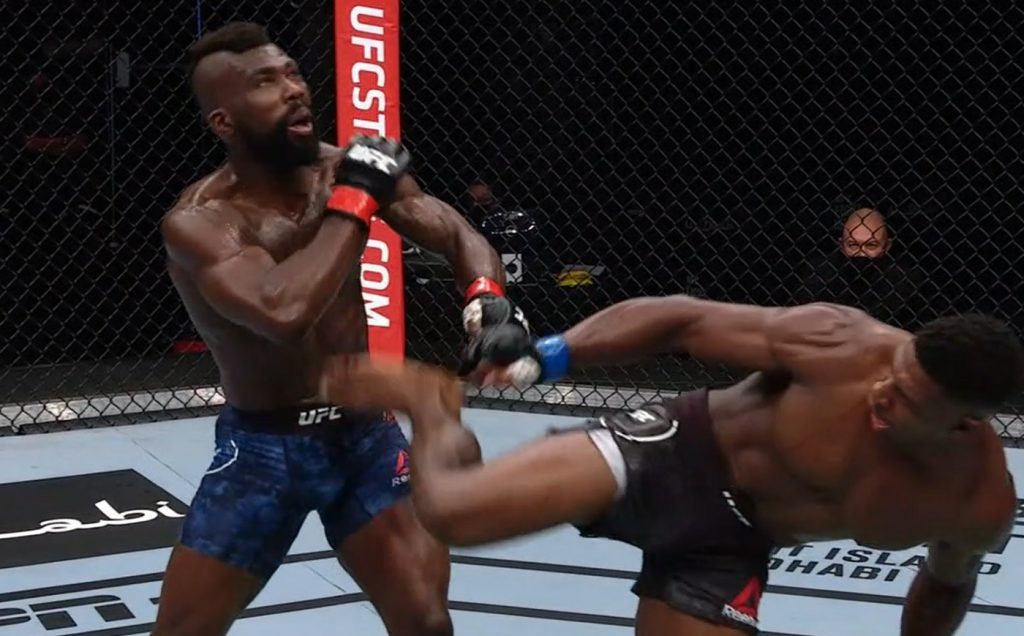 The talk about Joaquin Buckley's impressive knockout hasn't died down even one bit. The incredible reverse spinning kick has already shattered all the UFC viewership records by a country mile and it is still going strong. 'The knockout of the year' even fetched Buckley an impressive loot of 50000 US dollars as performance of the night bonus. What's more, Kanye West used Buckley's knockout to promote his new trach "NAH NAH NAH" on Twitter. Talk about shooting to fame!!!
Now, Buckley's month has become even more dreamier, as the POTUS, Donald Trump himself talked about how unbelievable Buckley's KO was. Talking to TMZ Sports, Buckley revealed enthralling details about the same.
"He's the world leader at the end of the day" – Buckley on Trump
Speaking to TMZ Sports, Buckley revealed how the UFC President Dana White had called him to tell that he had received a call from THE POTUS himself, about how stunned and impressed he was with the reverse spinning kick KO. Speaking of it, a flattered Buckley was quoted as saying, "He's the world leader at the end of the day. If anything, that's good to have a person like that on your side."
It is to be noted that, Buckley still has a full-time job at Walgreen's pharmacy. That's some serious dedication and hard work. Speaking of which Buckley said, "I'm still employed by Walgreens. I gotta talk to my boss right now because I was supposed to head back on Monday! They're just happy for me. I told 'em where I come from, they know my background, they know my story — and just to see where I'm at now, everybody's proud of me."
Joaquin Buckley is scheduled to face Jordan Wright at UFC 255, this December!
Also Read: Claudio Silva tears into UFC and fans!