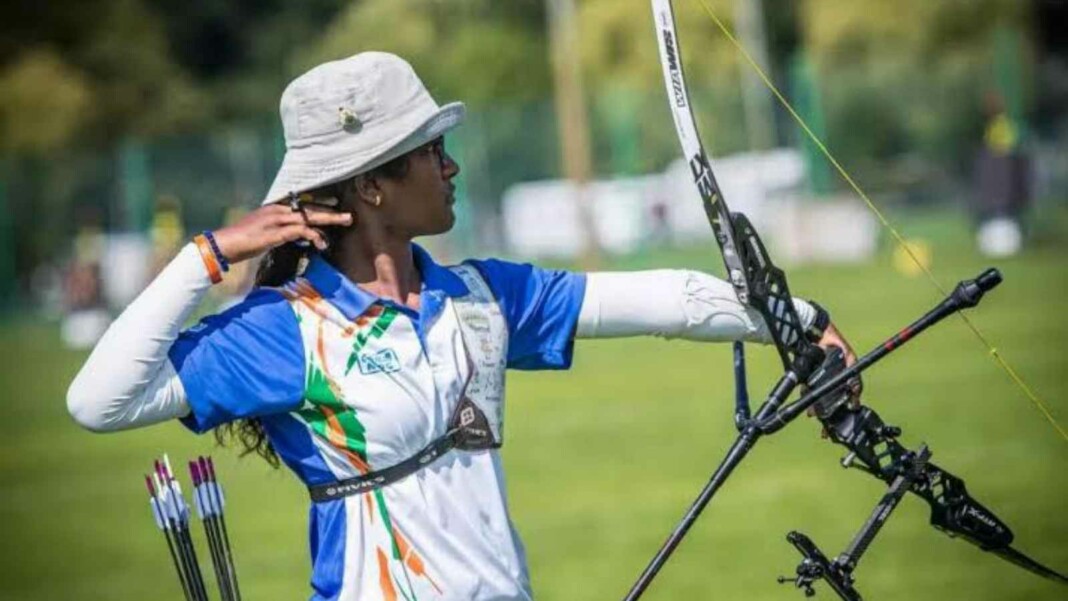 The World Archery Youth Championships 2021 are taking place in Wroclaw, Poland. India enjoyed success at the Championships, with 16 of the Indian teams making the medal matches over the last few days.
The recurve cadet teams and individuals had a successful showing, bagging a total of 5 medals, of which 2 were gold. The junior recurve teams also had an exceptional performance, with the men's team picking up a gold medal, and the duo of Komalika Bari and Parth Sanlunkhe winning gold in the mixed team final.
Komalika had one more event to go, and the pressure was on, as she would go out to create history. Komalika was up against Elia Canales of Spain, who had already given her tough competition in the mixed team finals.
Komalika Bari creates history becoming only the second Indian after Deepika Kumari to hold both Cadet and Junior World Titles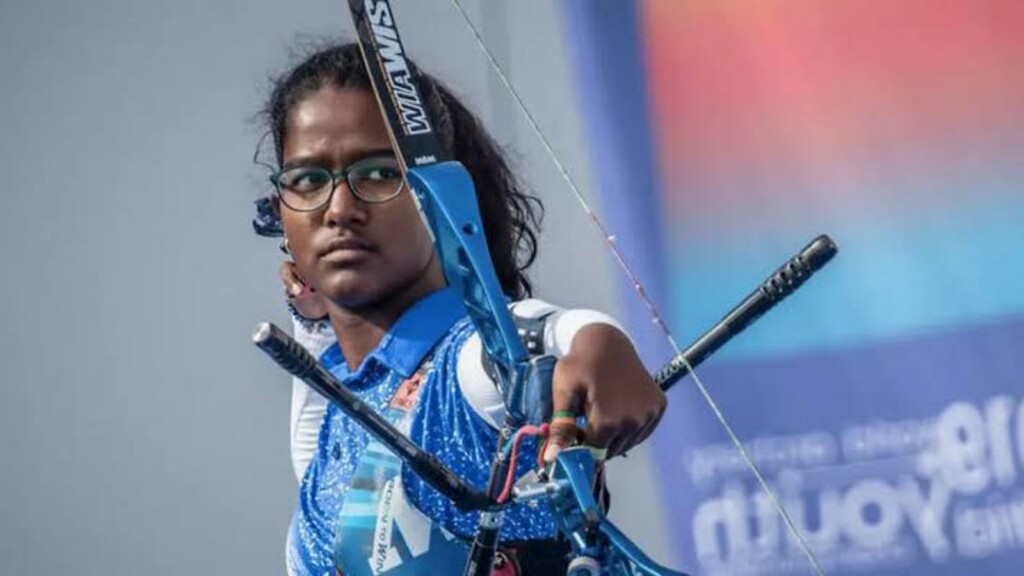 Bari had a shaky start to her match, losing the first set 26-27, after a stray first arrow of 7. She improved her performance in the second set, tying with Canales 27-27. Bari had found her stride in the third set, as she took the set 29-27, levelling the score.
Komalika was unstoppable after that, as she shot spectacular 10s in the remaining two sets, to take the fourth and fifth set 29-27, 29-28. Komalika Bari was the world Champion, winning the match 7-3.
Bari created history, as she became only the second Indian to win a cadet title as well as a junior title at the World Youth Archery Championships. Bari took the world Cadet title in 2019, at the age of 17, and she has now taken the junior title in 2021, at the age of 19.
Deepika Kumari was the first Indian to win both the titles in the World Archery Youth Championships. Deepika took the world Cadet title in 2009 at the age of just 15. She then went on to become the first Indian woman to win the junior title along with the cadet title in 2011, at the age of 17.
Komalika Bari is one of the rising stars of India, as she will soon be making her way to the senior world championships soon. India rounded off its tally at the compound and recurve events of the World Youth Archery Championships with a stellar 15 medals in total.
Also read: What is the Difference Between Compound and Recurve Archery?