2021 NASCAR Cup series champion Kyle Larson will make his Indy 500 debut in 2024 with Arrow McLaren. He will run double duty on Memorial Day as the crown jewel race, Coco-Cola 600, on the same weekend. Larson will become the 5th driver to attempt the double and hope to become the first to win at least one event of the two in the same week.
Going to the event, Larsons has two NASCAR legends to seek guidance on how to approach the Brickyard race. Seven times Cup champion and  LEGACY MC owner driver Jimmie Johnson is the most recent NASCAR driver to race at the Indy 500. He was, though, wasn't running double duty. Kurt Busch of 23XI Racing is the most recent driver to run double duty.
When asked about seeking guidance with the racing legends, Larson said that he hasn't yet talked to them about it but will surlily do and seek their wisdom. Larson pointed out that he is delaying the conversation as he doesn't want to ask them the same things again and again.
"I don't know when I'm testing yet. I don't want to, like, pick people's brains yet, other drivers' brains too early on, then have to go to them in a few months and ask the same questions over again. I want to wait a little bit to pick their brains some," Larson said.
"I definitely want to talk to guys who are familiar with stockcars and Indy cars, Jimmie Johnson, Kurt Busch, guys who have done this more recently. I don't want to do it too early yet and get on their nerves when I go to ask them again later on," Larson added.
In case you missed it: Dale Earnhardt Jr. surprises Carl Edwards as he reveals how Kyle Busch went from NASCAR's 'biggest heel to baby face'
Kyle Larson was stocked after visiting the 2023 Indy 500 garage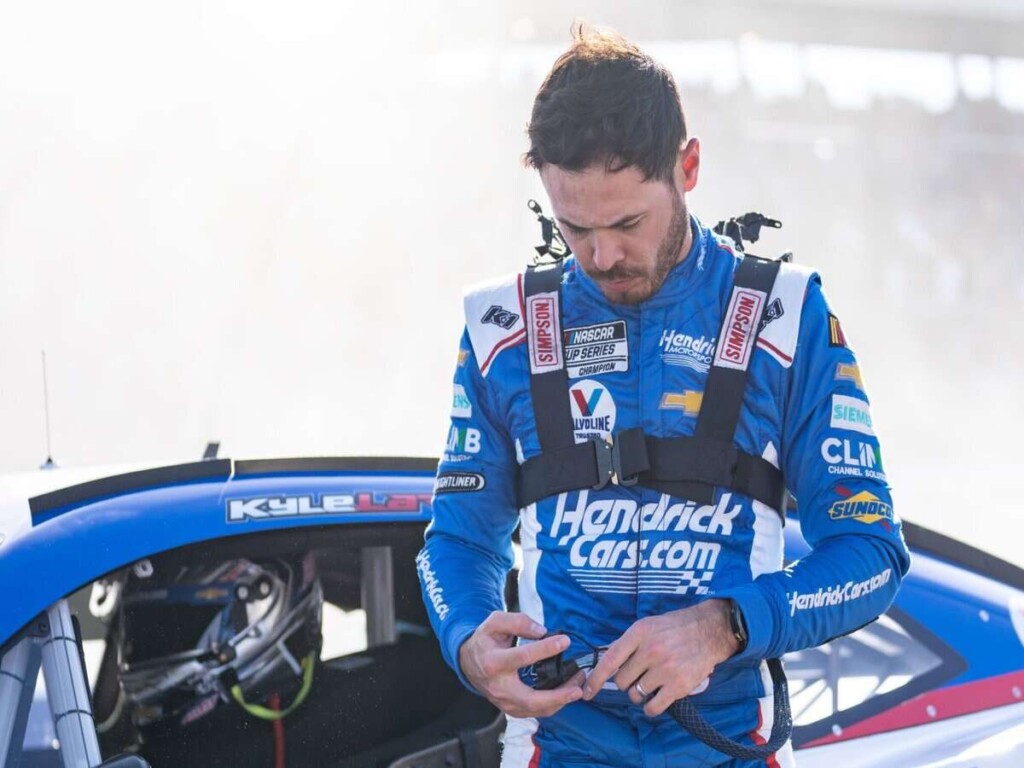 Larson visited the 2023 Indy 500 Arrow McLaren garage ahead of the qualifiers. He said it was an unforgettable experience with the number of fans who showed up for the event. The HMS driver added that the fan's atmosphere is unreal.
"It was extremely cool. There's no other event like it in the world though. Any sporting event I don't think comes close to it. The amount of people that are there, just the atmosphere, is unreal. And it was nice to get to go there and kind of take it in as a fan," Larson said.
"That's the stuff when you're driving you don't ever really get to hear about it. Me now getting to witness that, I'll have a better understanding of what's going on while I'm out there plugging away. A lot was really cool about it, and it seems real. I'm excited," Larson added.
Discover more: