Kyrie Irving can't seem to catch a break from controversies. After demanding a trade from Brooklyn Nets, he has set things in motion again. The New York Post on Saturday, had its way on the Kyrie saga, while it torched the Nets star on the front page. The front page of the newspaper, mocked the life out of 8 x All-Star. The headline wrote, "Your Work Here is Done!" and "Time for Nets to end Kyrie's charade".
The papers also had an interesting To-Do list on the side, that represented everything Irving has done so far with the Nets this season. The list read, "Pocket more than $100M", which referred to his high-value signing with the Nets. "Miss 134 games", "Refuse the COVID Vax", "Promote anti-semitic movie", "Win 1 playoff series", and "Demand Trade". The list perfectly chronologically represents his tenure with the Nets.
One of the reasons that this is frustrating for the Nets and the fans is that it is coming in the midseason. The Nets are already playing without their superstar player Kevin Durant. He suffered an MCL strain and will be out until the All-Star break. They are collapsing every single time they are on the floor and the least Irving could do is be with the team during the crisis. They recently suffered the worst loss of the season, when they were beaten by 139-96 by the Boston Celtics. Perhaps, this is quintessential Kyrie.
Related: "He cannot be trusted," Stephen A. Smith gets brutally honest on Kyrie Irving's "IDIOTIC" trade request from the Nets
What happens to Kevin Durant after Kyrie Irving's trade?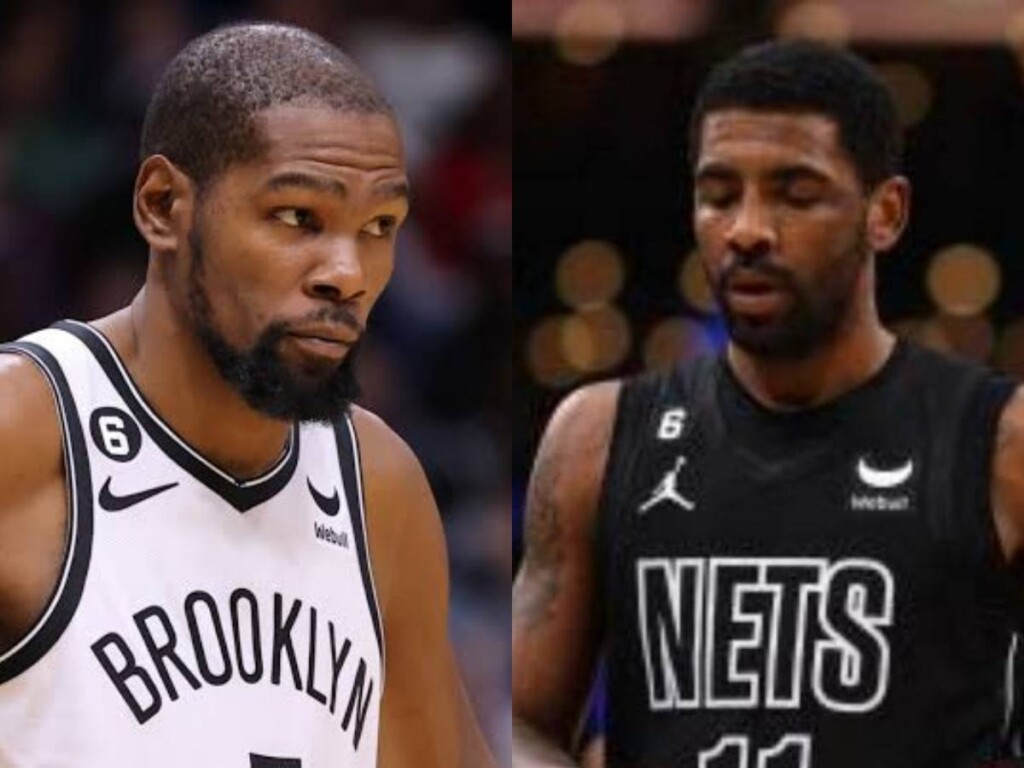 Irving's trade request is not the only thing that has made the news this season. In the offseason, Durant also requested a trade from the team, which honestly wasn't surprising. With all the drama going on in and outside the organization, it was expected that KD would demand the trade. After Irving made it back to the team, since the anti-semitic controversy, he has been consistent with his attendance and shows up for games. There is little to no doubt left that Durant wouldn't stay with the Nets if Uncle Drew is gone.
Durant is already unhappy with the organization and perhaps he has got more reasons to just request a trade. Even after the Nets had suspended Irving, Durant never went against his teammate and spoke a bad word, or criticized him for leaving him in the season alone. It is imperative that Durant already knew about the trade request and he was fine with his friend's decision. Perhaps, it is time for the Nets to think from the base and reconstruct the roster with or without Kevin Durant.
In Case You Missed:
Do follow us on Google News | Facebook | Instagram | Twitter