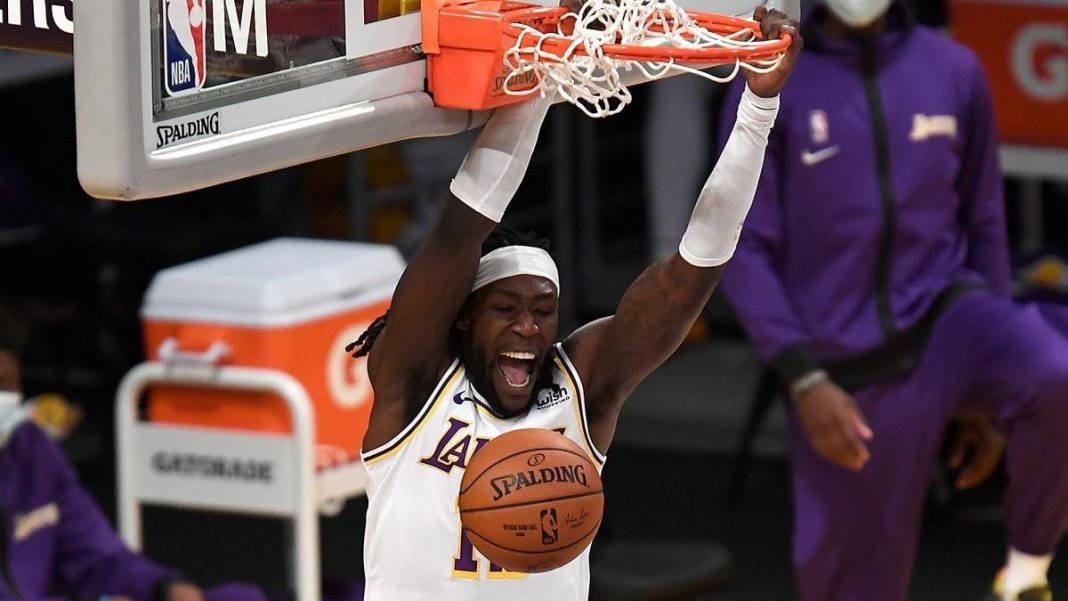 LA Lakers finally snapped their losing streak without their marquee duo Anthony Davis and LeBron James in their recent matchup against Cleveland Cavaliers. Having led by Montrezl Harrell, wh scored a double-double with 24 points and 10 rebounds. Dennis Schroder turned up big on both ends of the court with 17 points and 7 assists.
LeBron James missed his 4th straight game after injuring his right ankle against Atlanta Hawks. While Anthony Davis hasn't played since mid February for the team. However Davis was re-examined by the team's medical staff before the game and has been cleared to advance his on court work.
LA Lakers beat Cleveland Cavaliers being led by Montrezl Harrell
Los Angeles trailed 51-44 at halftime before seizing control in the third quarter, scoring 19 of the first 21 points. Harrell and Dennis Schröder scored five points apiece during the run. The Lakers shot 11 of 19 from the field and held the Cavaliers to 3-of-21 shooting in taking a 72-61 lead at the end of the quarter.
The Lakers largest lead was 19 points in the fourth quarter. Talen Horton-Tucker added 15. While talking about the Cleveland Cavaliers, Larry Nance Jr. had 17 points and 10 rebounds for Cleveland and Darius Garland added 14 points. Jarrett Allen had 13 points and 11 rebounds. 
Also Read: Blake Griffin and James Harden help Nets hold off Pistons 113-111