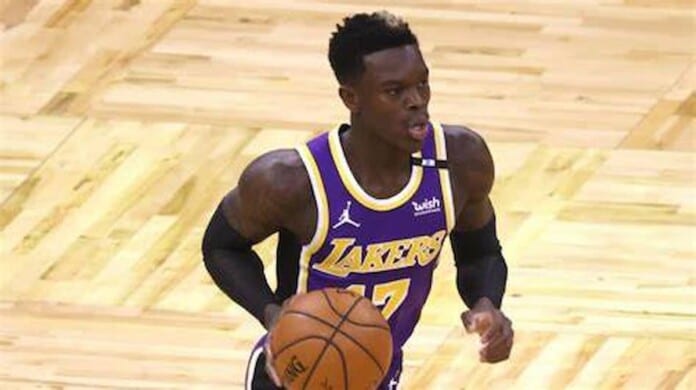 The veteran point guard of LA Lakers was out of action against Toronto Raptors because of the protocols. It was the second COVID-19-related absence for Dennis Schroder. He missed four games in February because of exposure found by contact tracing. It's unknown if Schroder has received a COVID-19 vaccine.
The Lakers have eight games remaining on their regular-season schedule and host the Denver Nuggets next in the second leg of a back-to-back. LA Lakers is currently the #6 seed in the Western Conference but has the same record as the Portland Trail Blazers (36-28), who are #7, making it a real possibility the defending champions could begin their repeat title bid by participating in the play-in tournament.
How long will Dennis Schroder not play for LA Lakers?
The LA Lakers had several meetings about the vaccine, first in December and then a few days before the organization arranged for the team to receive the first shot on April 16 and team members were encouraged to receive it.
"We definitely pointed out to our whole team the benefits of as many guys getting vaccinated as possible. And how there's competitive advantages to it. There's just, for lack of a better word, lifestyle advantages of doing it," LA Lakers Coach Vogel said. "We can do more team-oriented stuff if we reach 85% [vaccination rate]. All those types of things. Less testing. All those things were laid out very clearly for our guys and we showed all of them the benefits.
Schroder, who will be a free agent this summer, is averaging 15.5 points, 5.8 assists and 3.5 rebounds this season. 
Also read: Atlanta Hawks stop Portland Trail Blazers from moving above in Western…