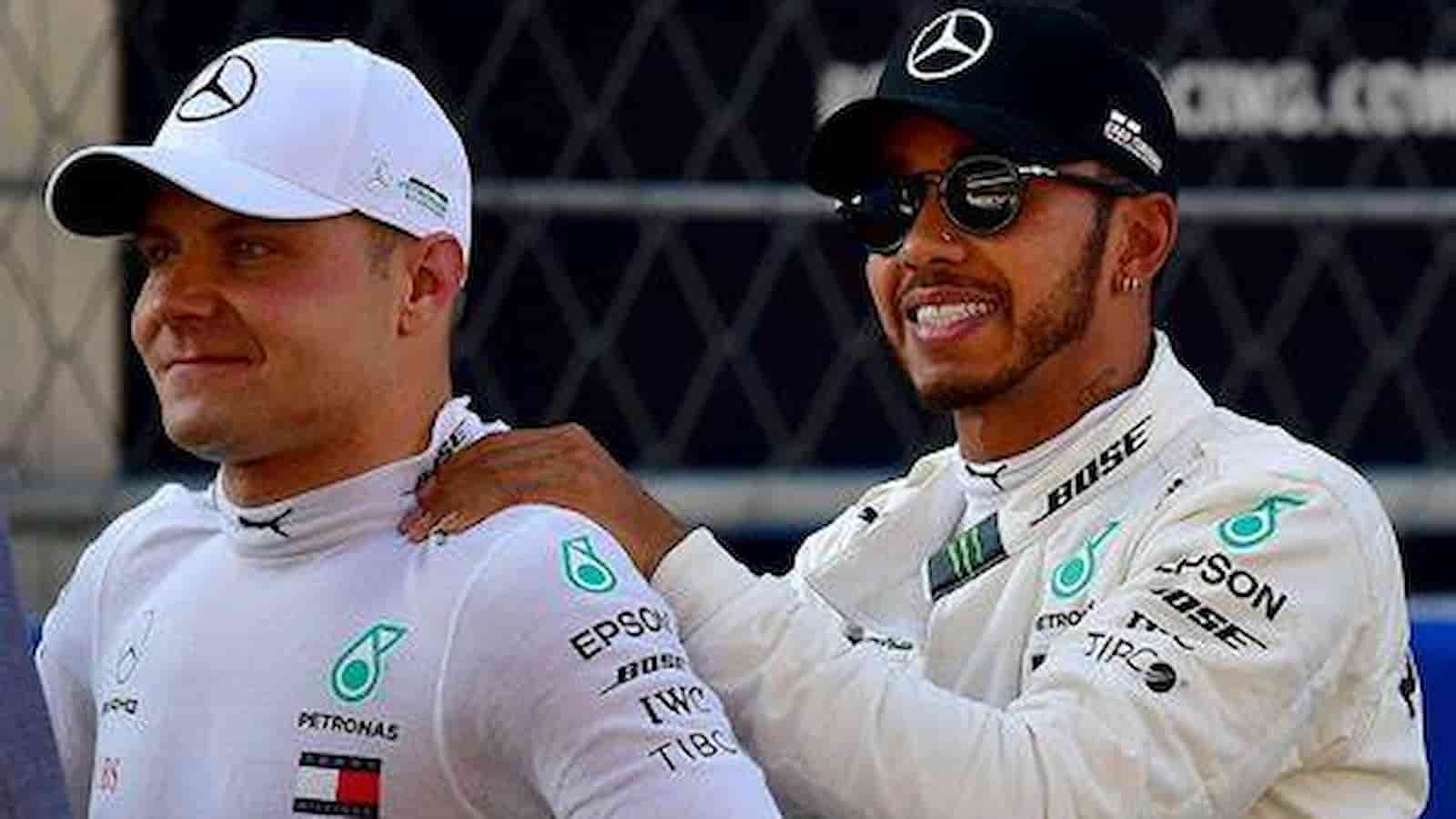 Lewis Hamilton claimed the second win of his season at the Portugal GP, as he extended his lead at the top of the championship to eight points. Valtteri Bottas, who started from the pole position had a disappointing race, as he managed to finish only third.
Recently, there were rumors that Valtteri Bottas would be replaced mid-season by George Russell, as Toto Wolff grows impatient with the Finnish driver. However, Lewis Hamilton has defended Bottas, and has stated that he is an amazing teammate. The Briton wants the fans to give Bottas a break, and stop criticizing him.
"From what I've experienced from the relationship with Valtteri, I think he's been an amazing team-mate," the Brit told reporters in Barcelona," said Hamilton.
"And if I'm being honest, I think we have the best line-up currently in terms of deliverables and the general knowledge in terms of moving our car forwards," said the seven time world champion.
I think people need to give Bottas a break: Lewis Hamilton
Lewis Hamilton believes that both him and Bottas have delivered over the past few years, and there is no reason to criticize him. "At some stage, it's going to shift, it's going to change. I'm not going to be here forever, Valtteri won't be here forever – but right now I think we've delivered time and time again over the years and we continue to," said Hamilton.
"Valtteri finished on pole for the last race and it's only the fourth race. I think people need to give him a break and just let him continue doing what he's doing," he added.
The next race of the season will take place in Barcelona, Spain and will be held this weekend. Lewis Hamilton has collected 69 points this season, whereas, Max Verstappen has collected 61 points so far in the opening three races.
Also Read: Portuguese GP: Lewis Hamilton's Car Setup helped him outperform Valtteri Bottas