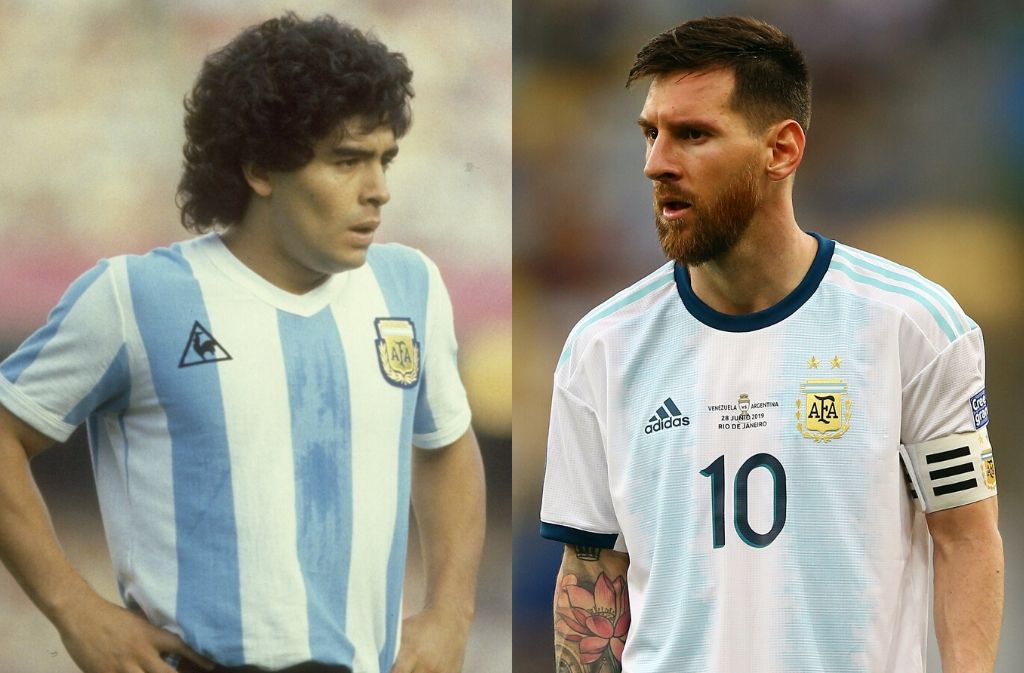 Lionel Messi and Diego Maradona got together in the 2010 World Cup when the latter was the manager of the Argentina football team. Maradona wasn't good as a manager and it showed as he stuck Messi to the left and restricted his creativity. Lionel Messi had zero goals throughout the 2010 World Cup while Argentina was chaotic at best in the way they played.
The two gods of Argentinean Football
Nevertheless, there is a feeling of mutual admiration between both of the players. Many a time Messi has shown his respect and admiration for Maradona while the latter has believed that Messi is the only person who can lead Argentina to glory. Lionel Messi almost fulfilled Maradona's belief, only for Germany to score an extra time winner in the 2014 World Cup.
In an Instagram post, Lionel Messi paid his tributes by saying "A very sad day for all Argentines and football. Leaves us but doesn't leave, because Diego is eternal." He added "I take the cute moments lived with him and wanted to take an opportunity to send condolence to all his family and friends."
Two of the greatest players the country of Argentina and the world has seen, it is upto Messi to lead Argentina to World Cup glory in what would most likely be his swansong.
Also read: Gary Lineker's tribute to Diego Maradona draws ire of many