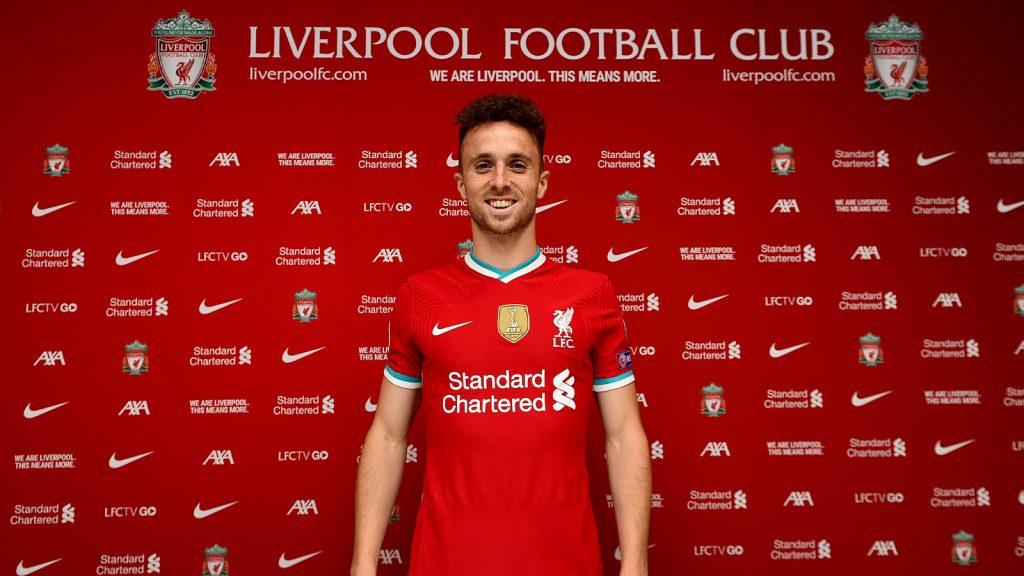 Liverpool have signed Portuguese player Diego Jota . The forward had completed the signing from Wolverhampton Wanderers. The 23 year old signs on a long term contract with Liverpool.
Liverpool earlier announced the signing of Thiago Alcantara. This is the red's third major signing. Moreover they have signed Kostas Tsmiskias as well.
Liverpool announce Diego Jota
Diego Jota is an extremely valuable signing for Jurgen Klopp. The forward spent 3 years at Wolves and developed under Nuno. He scored 16 times for Wolverhampton Wanderers in 67 appearances.
Moreover another important point is that he has Premier League experience. Klopp will be happy with the squad depth he has now. The Reds are also targetting Ismailia Sarr of Watford. Jota will wear the no.20 jersey for Liverpool.
Jota's first words on signing with Liverpool
It's just a really exciting moment for me and my family," he told Liverpoolfc.com upon sealing the transfer on Saturday.
"All of my path since I was a kid and now, to join a club like Liverpool – the world champions – is just unbelievable. I just want to get started.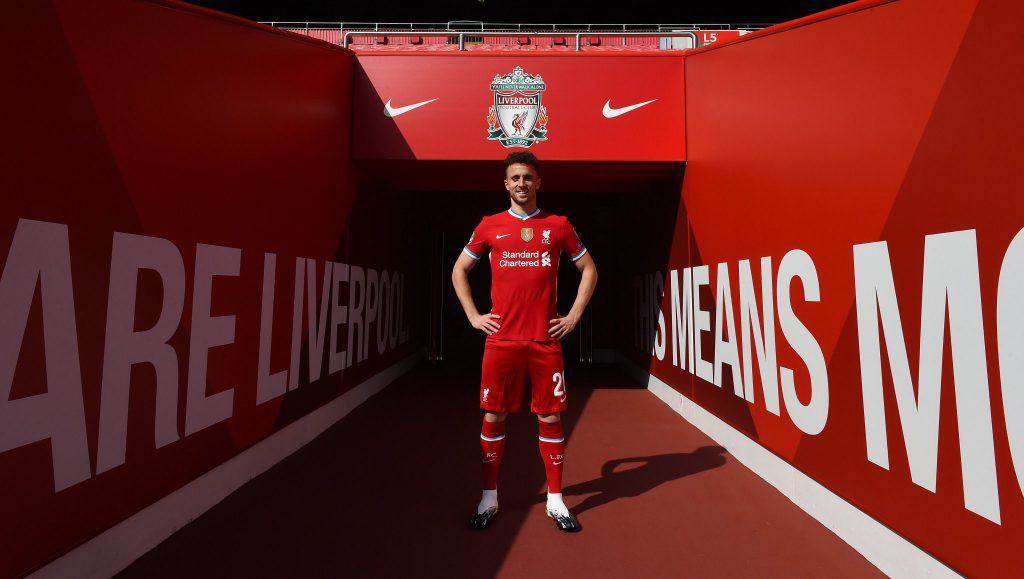 "It is one of the best teams in the world – the best at the moment because they are world champions. When you look at the Premier League, you always see Liverpool as one of the biggest teams in the country, so it's impossible to say no.
"So we just want to come [here], to give our best and hopefully I can become a good option for Liverpool in the future."
Also Read : Ole Gunnar Solskjaer Explains the Reason behind Poor Transfer Window