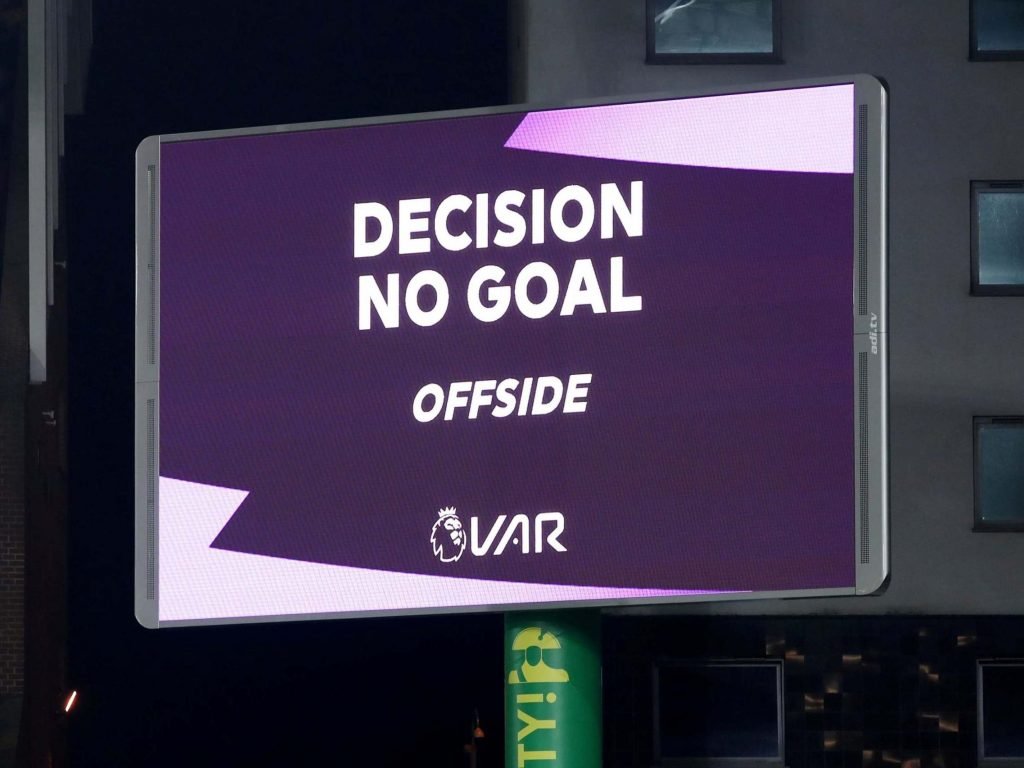 Liverpool just can't seem to catch a break as all their hard work just dries up with their bad luck. Mohamed Salah had a goal chalked off as his 'little toe' was offside when he scored a goal and versatile James Milner had to be replaced midway. Neco Williams gave away a dangerous penalty and escaped as Neil Maupay missed it.
VAR, VAR, VAR…… and VAR
For all of rival fans moaning that Liverpool had VAR going their side, they cannot be more deluded than it comes. Liverpool had more decisions going against them than they've had decisions in favour of them. Mohamed Salah had a rightful goal chalked off as VAR determined his toenail was offside when the pass was played to him. These kind of decisions really take the joy out of the game as players have to wait to celebrate now, in the event that someone else had done something to rule the goal out.
Diogo Jota continued his fine form as he capped off a good effort from Andy Robertson and Mohamed Salah. Liverpool target Ben White put his leg out and aided in the deflection for the goal. Sadio Mane replaced Mohamed Salah in the second half and put the ball in the net, but the goal was ruled out rightly as he was offside.
Mohamed Salah threw up a fit as he was replaced after an hour, but he can't blame anyone actually. Jurgen Klopp's pleas for five substitutions and delayed kick-offs have fallen on deaf ears and so had to manage with what he had. As a precaution he didn't include Joel Matip in the squad in order to rest him for the relentless December phase of matches. Jurgen Klopp will most likely go and explain his decision to Salah and clear things.
Right at the end in stoppage time, VAR went against Liverpool yet again as Andy Robertson supposedly 'fouled' Danny Welbeck in the penalty area. The former had attempted a clearance but he missed it and kicked Danny Welbeck's outstretched leg. How it was given a penalty is beyond anyone as Welbeck's leg was outstretched at the most and it was an accident from Robertson's side.
As a result Liverpool's chance to take a temporary three point lead at the top was ruined. Much will depend on what happens in the match between Chelsea and Tottenham.
Also read: Halkan Calhanoglu nearing to a move to Manchester United according to Christian Falk