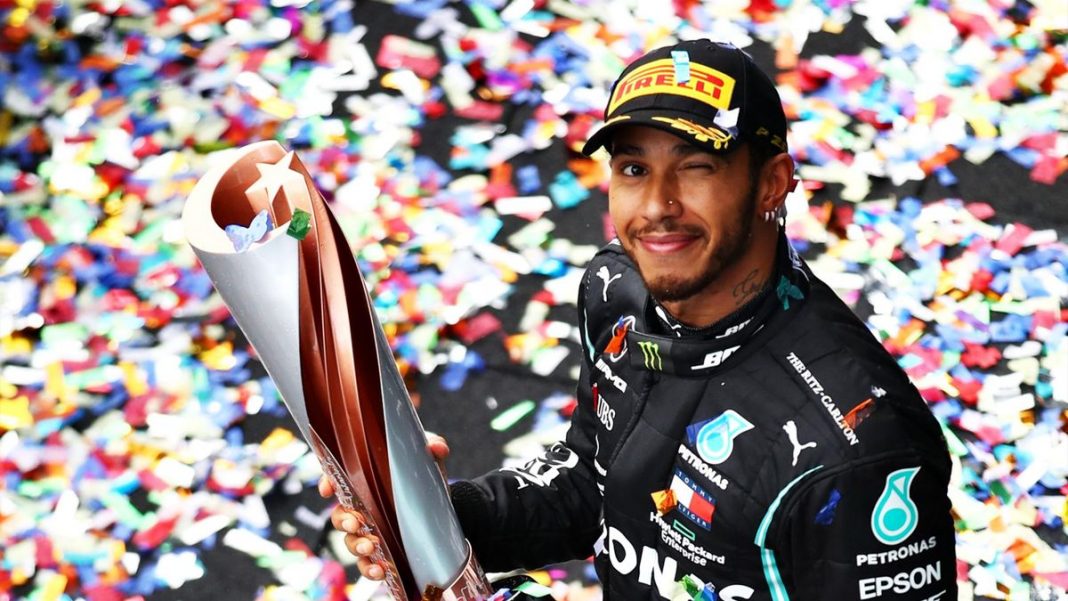 Lewis Hamilton signed a one-year contract extension with Mercedes before the start of the 2021 season. The seven time world champion is chasing his eighth title this year and it is likely that the Briton will hang up his helmet after this season.
Former F1 driver, Mark Webber believes that Hamilton is nearing his retirement and there is no doubt to it. However, he does think that the Briton has much more to give and should carry on as long he can. Moreover, Webber added that even though Lewis is not at his best, he is still dangerous.
"He's definitely on the home straight, there's no question about that," the Aussie said during the latest episode of the On The Marbles podcast. "You'd be a brave man to say he's going to race for three more years. Two, maybe. One, yes, and then there's a high chance, it makes a lot of sense. There's new rules in 2022," Webber opined.
"[I'd say] go long, even Lewis at eight and a half out of 10 is still dangerous. Go a bit longer, you don't have a great deal to lose in my opinion. when you're that amazing. I still think he's got more in him," he added.
David Coulthard on Lewis Hamilton's future at Mercedes
David Coulthard, former F1 driver also opined on Lewis Hamilton's future at Mercedes. Coulthard believes that a one year contract extension lacks a commitment from both parties and Lewis might be on his way out. There have also been rumors of him joining a new F1 team, with Ferrari his most likely destination.
"I think it's possible, I think that signing a one-year contract lacks commitment on both sides," said the Scot. I get that you can say 'well let's leave things open because new regulations are coming in' but they're not going to learn any more about each other this year that they don't already know," Coulthard said.
"I don't buy into the fact that he's going to pop up at Ferrari or anything like that. I think it just shows doubt, which cannot be a good thing. I wonder if he's just starting to not like certain elements of – not the driving, but the politics of Formula 1," he added.
Also Read: Lewis Hamilton indicated Red Bull 'Could be a lot ahead' in F1 Battle