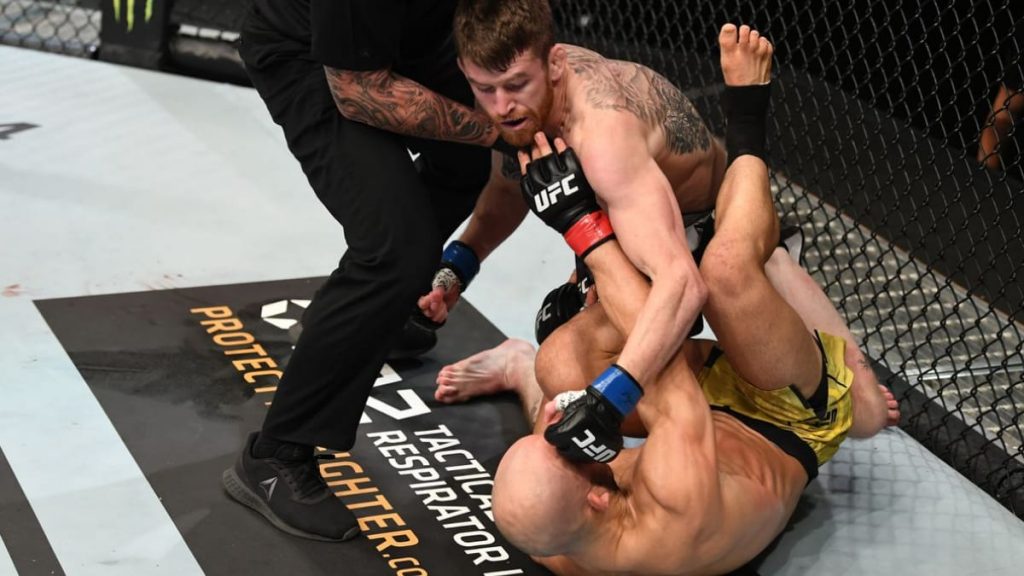 This Sunday, at UFC Fight Island 5's main event Marlon Moraes and Cory Sandhagen locked horns with each other. Moraes was the hot favorite in the fight and betting odds were also in his favor, Sandhagen stepped in the octagon as an underdog. But in the very second round of the fight, Sandhagen knocked out Moraes and shocked the world with his win.
Although Marlon is making no excuses for his loss he wishes the referee would have given him a little bit more time to recover and stand back. Marlon was dropped on the mat by a spinning heel kick on the head by Cory and after that, he was stomped by a series of punches that forced the referee to stop the fight.
Marlon also gave credit to Cory for the perfect kick that caught him off guard and leads him to lose the fight. He said, "I just got caught, he catches me I was doing good in the first round, it was a good fight. I was very excited about this fight. I knew we were going to do the fight of the night for sure."
"But unfortunately, I got caught, I caught a lot of guys before but that was my day".
Moares's view about the early stoppage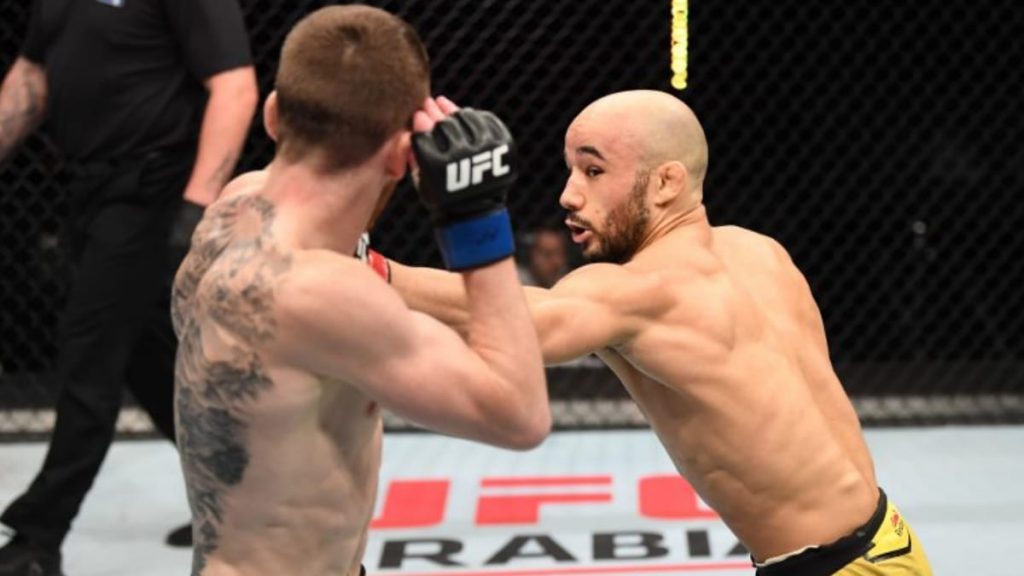 In the UFC post fight press conference, when asked about the fight, Moraes said, "I thought we had a very good first round. But I thought I won the round, and then he started the second and I don't know, I think he kind of catches me with a kick and bloodied my eye a little bit and right after he surprised me".
"He didn't come this way, he came the other way and that's it. Probably a little early stoppage but whatever, I thought I was ok, but the ref just jumped on me. I didn't have time enough to get up." Marlon says that he was still conscious at the time ref stopped him and he was ready to fight back.
He also added, "I just want to go home and get another fight. I want to be busy, that's a long time no fights. Hopefully I can get another one by December."
Also Read: Watch Video and twitter reaction: Joaquin Buckley scores knockout of the year against Impa Kasanganay