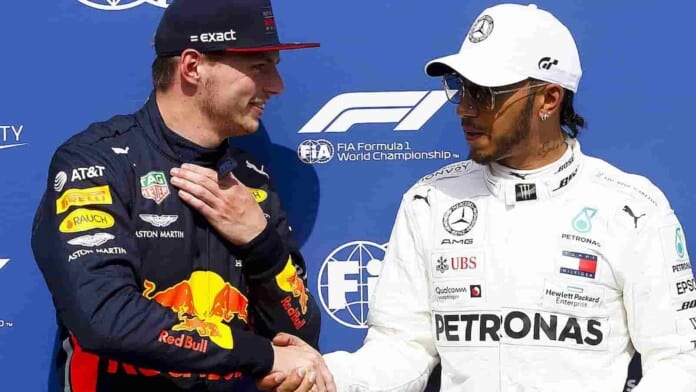 It has only been a year that the Portimao Circuit has been on the F1 Calendar and it has only started receiving extensive criticism. The latest to add to that tally is Red Bull Driver, Max Verstappen who wishes to not come back to the same venue again.
Despite Max Verstappen managing to bag the #2 spot and split the two Mercedes drivers on the podium. Yet, after the Dutchman drove his heart out amidst a lot of different factors pulling back his car's performance.
Hence, following the race, Verstappen hoped that he would never return to this circuit in the future.
Max Verstappen on slippery Portimao Circuit 
As reported by Autosport, Verstappen heaved a sigh of relief when he saw the checkered flag and reckoned that he never enjoyed the weekend in Portimao. 
"I didn't like the whole weekend, because of the grip levels here," he said. "I hope we don't come back. Barcelona is good. It is a good track for an F1 car. And I think we will see more about how the teams have progressed since the beginning of the season until today." (Translated from Portuguese using Google Translate)
"I clearly lacked a little grip, a little maximum speed. And I was not able to put pressure on Mercedes," Verstappen said. "Lewis passed Valtteri, but I still couldn't get through. And in the last two corners, I lost too much time."
The fact that the circuit was relaid recently caused it to be extremely slippery. And the varying altitude throughout the circuit is more of the icing on the cake. Hence, it was already a mountainous job for the drivers to keep their cars on track.
However, Portimao is quite famous for its heavy gust of winds, considering it is located on the South coast of Portugal. As expected, the breezy conditions made a substantial impact on the lightweight F1 cars throughout the race weekend. 
"I think the team called me at a good time. And I had a strong lap because the track was super slippery. There was never really a point where I thought, 'ok, we have the pace to fight Hamilton'. So I just tried to stay in second," Verstappen concluded.
Also Read: Pole wouldn't have stopped Lewis Hamilton from passing me in Portimao:…