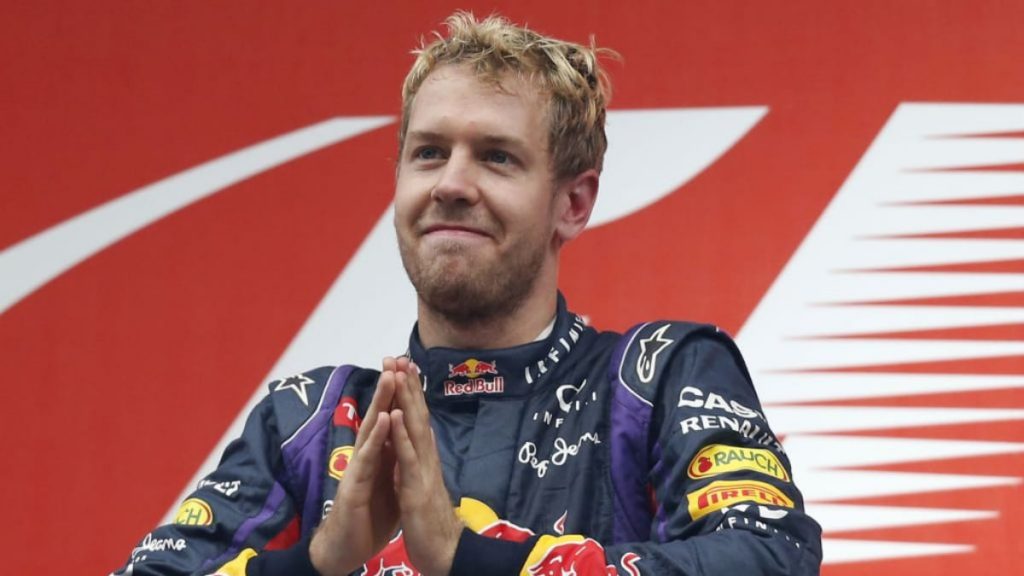 Sebastian Vettel would be hoping to add to his legacy in the latter stages of his career, this time with Aston Martin. As we are just few months away from the start of the 2021 season, Vettel would be experiencing the Mercedes Power Pact Engine with Aston Martin. Given there is a drastic change in the culture of Aston Martin from Racing Point, it would be interesting to see how Vettel adapts to that. The 33-year-old driver has driven cars with Renault, BMW and Ferrari engines, now he adds Mercedes into that elite list.
With Mercedes Power-Unit at the heart of the car, Aston Martin had the third-fastest car in the last season. Both Sergio Perez and Lance Stroll ended on the podium on numerous occasions. Given that the vehicle had a great competitive speed, it could prove to be achieve monstruous heights with Vettel's skillset.
"I'm optimistic it will work out" Sebastian Vettel on driving Mercedes engine at Aston Martin
Speaking in an interview, Vettel talked about his excitement to experience the Mercedes power unit. Naturally, he also shared his optimism about working with a new team and fresh faces.
Vettel stated, "Of course I'm mega-excited to see how it feels."
The ex-Ferrari driver continued, "So far, that's a lot of new faces for me there, of course, but I'm optimistic that it will work out. You always have to be open to new things."
"I'll meet a lot of new people, new ways of working, new approaches – and I wouldn't be well advised to think that only my way is the right way," concluded Vettel.
The 4-Time F1 Champion has a lot to prove after a disappointing previous season. But time will tell how far will he be able to take Aston Martin under his leadership and experience. 
Also Read: "Formula 1 is in the entertainment business" Bernie Ecclestone wants V8…