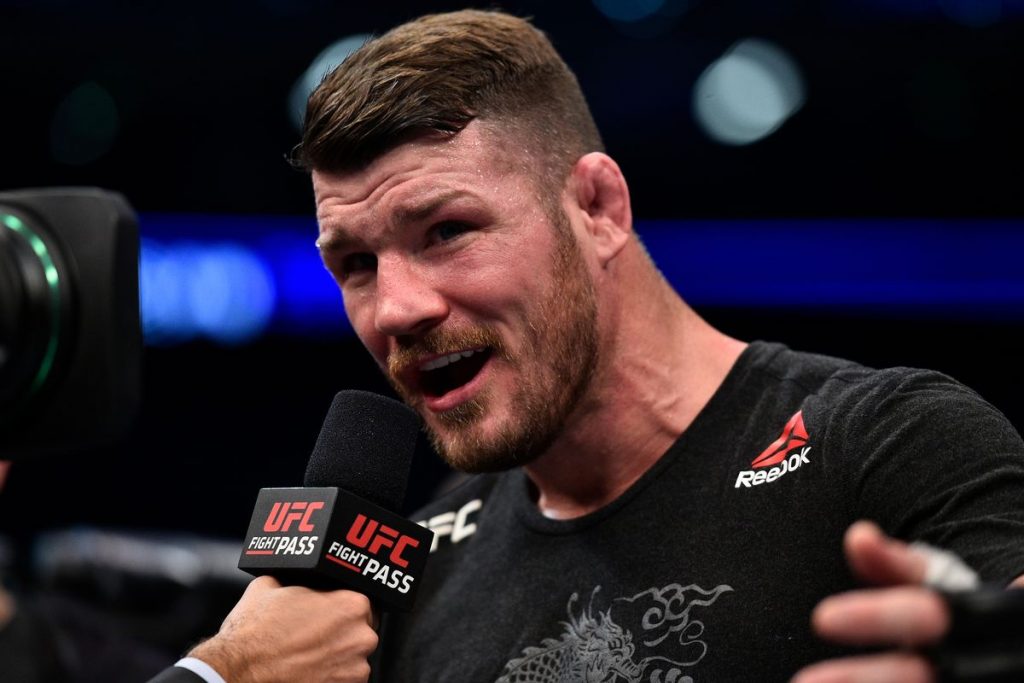 UFC legend Michael Bisping has undergone a knee replacement surgery and has shared his progress from his Twitter handle. Unfortunately for the star his hall of fame career took a huge toll on his body. 
Michael Bisping provides an update post surgery
Social media has really encouraged sporting personalities to interact with their fanatics over the course of time. Especially when you are Michael Bisping, one could expect receiving a lot of warmth and love from MMA fans all around the globe. Post his knee surgery Bisping took his social media handle to provide an update about himself.
The 40-year-old Englishman called time on his illustrious MMA story after suffering defeat to Kelvin Gastelum in November 2017. Having registered 30 wins in his professional MMA career, Bisping was one of a kind in his peak days. 
Bisping made his professional mixed martial arts debut at Pride & Glory 2: Battle of the Ages on April 4 in 2004. Taking a 0:38 submission victory over Steve Mathews. On 19 April 2008 at UFC 83, Bisping made his middleweight debut against Charles McCarthy.
Also Read: Chael Sonnen recalls his first defeat to Anderson Silva at UFC 117