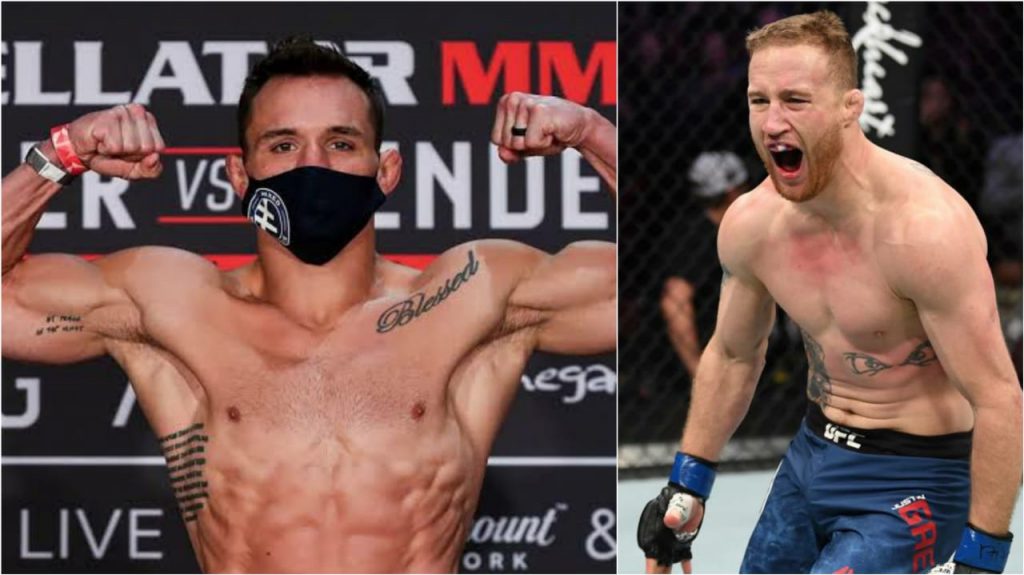 Khabib Nurmagomedov's title belt is up for grasp as he announced his retirement at UFC 254. Justin Gaethje was the last fighter that failed in taking the title from Khabib. Apart from him the former Bellator MMA champion, Michael Chandler was also present at UFC 254 serving as the backup fighter for the main event.
Following his victory Khabib surprised everyone by announcing retirement from UFC, he also cited that his father was everything to him and he won't compete without his father anymore. He left his fighting gloves in the center of the Octagon.
After Khabib the list of contenders for the Lightweight title are many. Justin Gaethje, Tony Ferguson, Dustin Poirier, Conor McGregor, and the new talk in the town Michael Chandler are in line. Chandler wants to grab the belt first and he is ready to face even the number one lightweight ranked fighter Justin Gaethje.
Chandler wants a fight with Justin Gaethje for the vacant title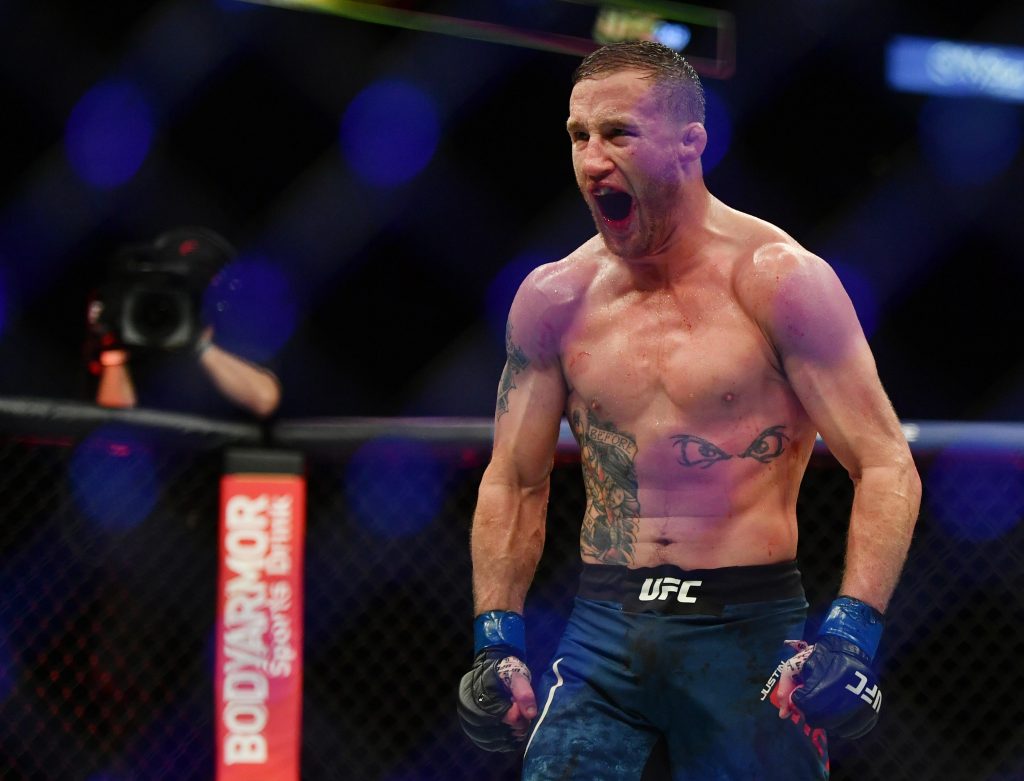 Justin Gaethje will be ready to fight again in six to eight weeks after his last appearance at the Octagon against Khabib and Chandler is ready to take this opportunity. In a recent interview, he says, "There's a lot of different options right now. I think with the way the landscape looked – you had Gaethje and Khabib with Khabib as the lightweight champion after tonight – I was thinking Tony Ferguson. But now you've got Jon Anik and Justin Gaethje talking after the fight. Gaethje is a gamer.
Justin Gaethje is one of the greatest competitors that we will ever get to see grace the octagon, he said he's ready in six to eight weeks, he's ready to fight again. He didn't take that much damage in this fight which is great. I'm ready in six to eight weeks, he's ready in six to eight weeks, there's a Tony Ferguson fight, there is The Ultimate Fighter coming up, I know that's gonna be a big debut for ESPN.
"Culminating in a lightweight title shot seems like nonstop action for ESPN so I would love to be a part of that as well. So we'll see what happens." Now as things proceed it is going to be interested to see who is going to be crowned as the next Light heavyweight champion.
Also Read: 'The Eagle's' throne is for grab, who'll rule the Lightweight division after Khabib?