The NBA has come across a variety of players who try to impact the league with their presence. However, there aren't any when compared to one of the greatest of all time, Michael Jordan. The Chicago Bulls talisman imprinted the game from his rookie season itself. Michael Jordan's game was so good that NIKE offered to endorse him before he entered the major league. He made an entire legacy before hanging his shoes for the final time in 2003. His Airness became an idol to the younger generation with his prolific scoring abilities. Doc Rivers, recently put his contentions why Michael Jordan was called the greatest in his era.
Michael Jordan has innumerable intangibles throughout his career. And if he was not judged on his stats, 'ALL THAT SMOKE' back then would have chosen him for MVP each year. However, the focus was on voters who analysed the game based on stats rather than hi contribution every time. Rachel Nichols stressed on the fact that the panel gave individual awards in NFL based on their play-by-play statistics rather than their overall stats. Back then, if NFL's MVP determining factors would have been considered, Michael Jordan would have had just 5 NBA regular season MVP.
Doc justifies Michael Jordan's legacy of greatness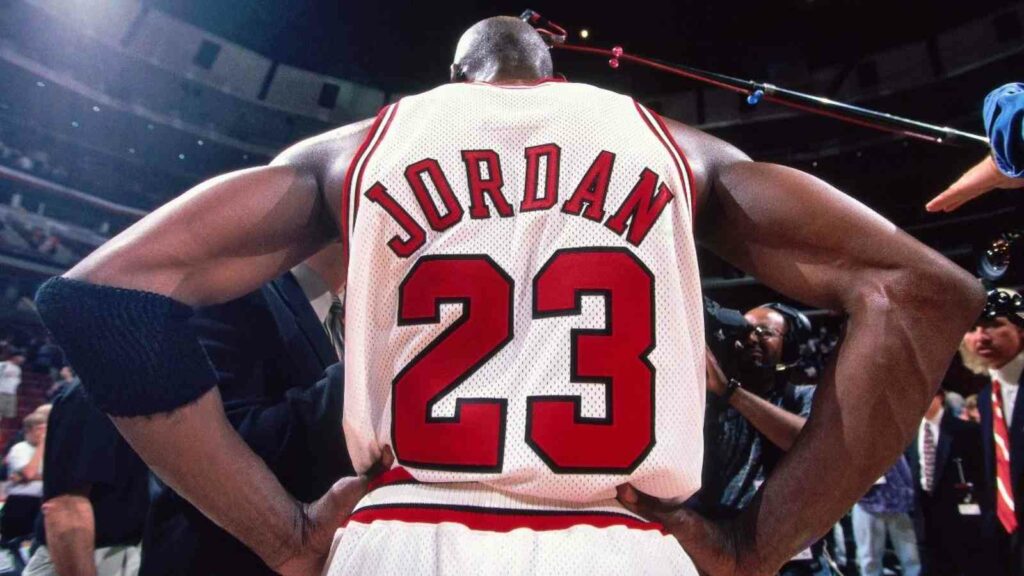 After Rachel Nichols gave an insight Doc Rivers also mentioned his take on Michael Jordan's legacy. "Michael had very quick hands," Rivers said. "And he was very smart in how he used them. The more athletic and dominant you are, the less people give you credit for your intelligence. "It's funny, [Larry] Bird and Magic [Johnson], neither of them was a super athlete, so we gave them all this credit for their brains. Well, Michael was just as clever."
"That, combined with his athleticism, made him a suffocating defender. You're bringing the ball up thinking, 'Man, is this guy even going to let me get over half court?' It was unbearable," said Doc Rivers. Jordan was a menace in defending one-on-one situations as his gritty determination paid dividends when it came to action in his own half of the court. Along with ScottiePippen and Dennis Rodman, Jordan created a dynasty for the ages.
Every time the Chicago Bulls needed a head start Michael Jordan was there to deliver. He soon became the legend in his era. Michael Jordan not only dominated the league but inspired a set of players in the younger generation. Building his legacy one could only wonder the number of MVPs Michael Jordan could have secured back then.
Also Read: "Kevin Durant is tough to guard": Bradley Beal calls out Kevin Durant as offensive juggernaut in the NBA