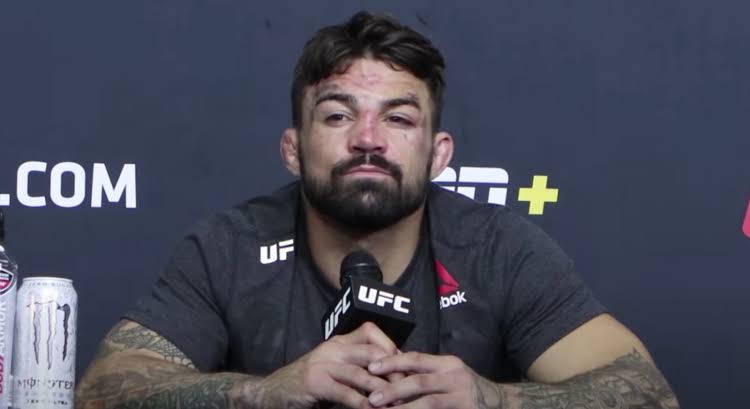 There is no keeping Mike Perry off the spotlight. Somehow or the other he finds himself in the center of attention. He's back again, but this time for all the wrong reasons. In a recent audio from a 911 call, which has a greatly disturbed and troubled Sabra Young speaking. Sabra is none other than the mother of "Platinum" Mike Perry.
Sabra can be heard explaining to dispatch right after Danielle Nickerson (ex-wife of Mike Perry) had accused Mike Perry of physically abusing her and sought refuge at Sabra's house. The incident is reported to have taken place on the 10th of February, 2020.
"I don't know what he's going to do" – Mike Perry's mother to 911
Speaking to 911, Sabra Young can be heard saying, "I'm out in the driveway, and he's violent right now, and I'm scared for my life, and I don't know what he's going to do. He's revving his engine right now. His wife is inside my house, and I'm afraid he's going to hurt her."
The call lasts almost 8 minutes, a terrified Sandra goes on saying, "He said he's not leaving without her. And I said, 'She's not getting in the car. I went and picked her up from the neighbor's … and I brought her back to my house and then he just showed up. And I tried to talk to him. And I told him he needed to leave and that he needed to go home and sleep. And he said, 'I'm not leaving. If she doesn't come out here in five minutes, I'm going to go home and burn the house down.'"
Mike Perry is well known for his notoriety and it is not the first time, he is finding himself in hot water. He was seen bashing an old man in a drunken brawl, his ugly twitter spat with fellow UFC fighter Darren Till; it goes on. Now, he has gone one step further by abusing his loved ones. SIGH!
Also Read: Mike Chandler is unhappy with Khabib's recent comments about him!