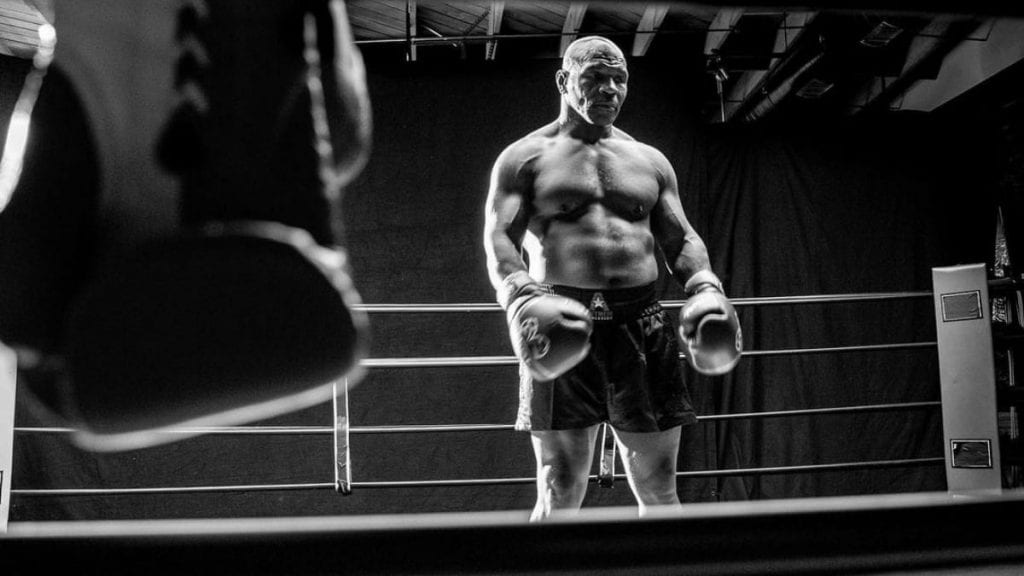 Mike Tyson is well and truly back. This weekend he will be taking on another boxing legend who is making a comeback – Roy Jones Jr. The two greats will square off at the STAPLES Center, Los Angeles on the 28th of November.
Mike Tyson looks like he is in the shape of his life, ever since retiring. He attributed his staggering 100 pound weight loss to being a vegan and working out regularly. The boxing fraternity will be hoping Mike marks his return with a bang, come Saturday.
Speaking in an interview with MMA Journalist Ariel Helwani, Mike Tyson spoke about his boxing return in detail.
"I was looking at this show and it was about Jerry Rice" – Mike Tyson
In the interview "Iron Mike" revealed why he decided to come back. He said he was inspired by former American football wide receiver Jerry Rice. Mike was quoted as saying, "I was looking at this show and it was about Jerry Rice. He was four something and then I guess he was a five something. And just because he was a couple of seconds slower, he can't play football no more. I thought that was ridiculous. Because I know we live in the era of Instagram, there is more people on Instagram that would like to see him play rather than the person who is playing his position now in San Francisco 49ers I believe.
Tyson, went on, "It's all about numbers now. It's all about what the people want to see. You think people wanna stop seeing him just because he is two or three seconds slower? No."
Mike, sure is a different beast now!
Also Read : "There could be a knockout and there will be one winner" – Boxing promoter Ryan Kavanaugh rubbishes false rumors surrounding Mike Tyson vs Roy Jones Jr. super-bout