Alex Rodriguez has been an integral part of the MLB circuit. Having contributed in abundance to the world of baseball, things went downhill for him when he was handed a suspension from the league, without the pay for 211 games. This was huge in context to the role Alex played in the Biogenesis performance-enhancing drug scandal.
The 14xAll Star feared most about losing his spot in the Hall of Fame. So why did Alex Rodriguez even think about going against the drug policy? The three time American League MVP admitted that he used the drugs to manage chronic back pain which would eventually boost his batting skills. Moreover, Rodriguez broke down while revealing the toughest about admitting to his mistake – telling it to his lovely daughters.
"The hardest thing I had to do, I had to admit to Natasha and Ella the mistake that I made," Alex Rodriguez exclaimed. "And I needed [ex-wife Cynthia Scurtis] to be part of that. I told Cynthia, 'When I sit down with the girls, they're gonna be listening to me, but they're gonna be looking at you, and chances are I'm not gonna make it past first base because I'm gonna probably start breaking down.' And sure enough, I almost didn't get out of home plate."
Also Read: "You suck! F**k You!": Rival MLB managers ejected in sequence, Guardians vs Angels was filled with surprises
Alex Rodriguez broke down after being handed suspension from MLB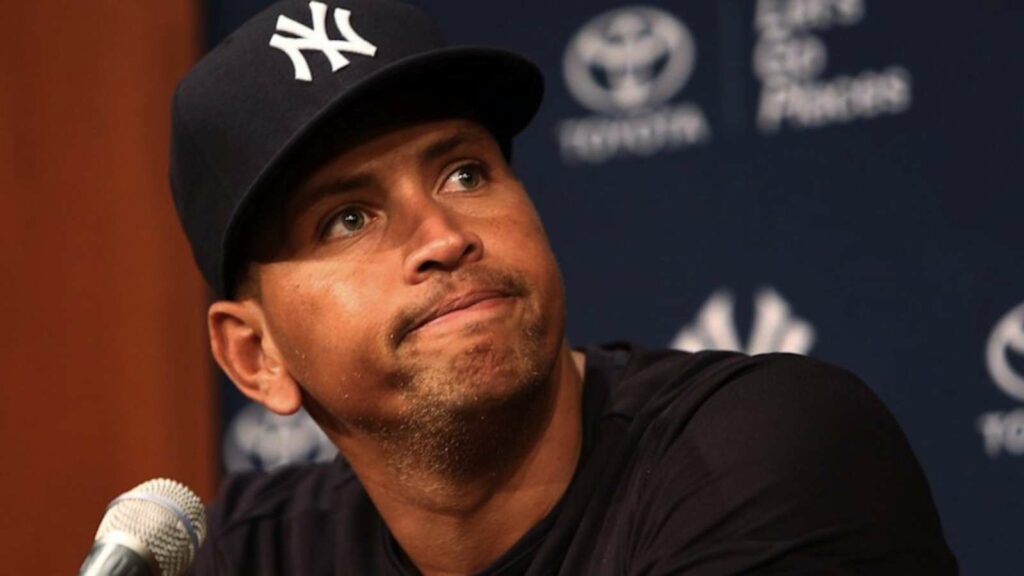 In an interview on the Audience Network show Undeniable which was released in October, that very year – Rodriguez confessed, "I remember sitting there at night at maybe 4 or 5 o'clock in the morning — I probably did this a hundred nights — and I would look up with tears and say, 'How the 'F' did I get myself in this position? I'm the only jackass that has pocket aces and figures out a way to lose the hand."
Having represented the New York Yankees, Texas Rangers and Seattle Mariners, Alex Rodriguez hung his boots after the 2016 season with a tally of 696 home runs – fourth highest in the league's history.
Also Read: "He's Red Hot": Marvelous Mike Trout slugs in 7 straight games, 1 HR shy of MLB record
That being said, Alex earned a career earning of more than $437 Million as per sportsrac yet his most infamous incident remains to be the Biogenesis Scandal which made many believe otherwise of his batting abilities and prowess. But perhaps that just indicates the pressure one professional goes through while being at the top.
Also Read: "Incredibly meaningful": New York Yankees hark back to mournful 9/11 attacks, Bronx honors the victims, survivors, and first responders