Christian Bethancourt literally handled every phase singlehandedly for the Tampa Bay Rays on Tuesday night, the self-proclaimed 'American Ohtani' had two hits and three RBIs, including his third homer in his last three starts and he also caught a great game in working with starter Corey Kluber.
The Tuesday night game was a nightmare for Los Angeles Angels as they were demolished in a 11-1 loss to the Tampa Bay Rays due to the obviously mesmerizing performance by Christian Bethancourt. Shohei Ohtani went 1-for-3 as the Angels' DH, but Bethancourt turned out to be the two-way star at Tropicana Field.
"Hit a homer, catch a great game and throw a scoreless inning," Christian Bethancourt said. "Now I know what it feels like to be Shohei Ohtani." These are the words that came out of Bethancourt after his splendid performance, no wonder, Shohei Ohtani has become the two-way performer players his age looks up to.
Also Read: "The trap of adult life": 2 Oakland Athletics' fans captured in a SEX ACT, Cops investigating the in-game sexual-congress
Christian Bethancourt and Tampa Bay Rays SLOG Los Angeles Angels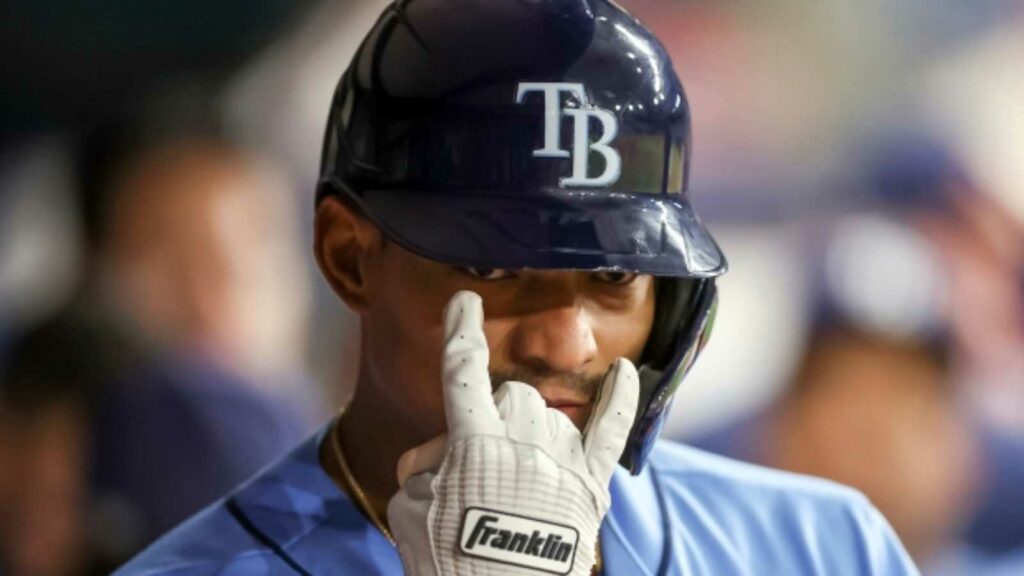 Manager Kevin Cash had recently talked with Christian Bethancourt about being used occasionally on the mound in September, "I think we talked about late September," Bethancourt said. "But I didn't know it was going to be late August. Good thing it wasn't a surprise that he was going to use me at some point."
"It's been really impressive the way he's kind of just seamlessly fit in as part of the team," Kluber said who praised Christian Bethancourt for his inning of relief. "Being a catcher and getting acclimated to a new staff midseason, I would imagine, can't be an easy thing to do, but I think he's done a great job of it."
Also Read: "I keep up with big bro": Jace Jung mimics brother Josh Jung's footfall into Major League Baseball
"What I try to do is hit the ball hard, and if they go, they go," Bethancourt added. "It's just been great to have that feeling right now that the team is on a winning streak and just to help them any way I can to win ballgames."
"I enjoy my time more behind the plate and being able to get some hits sometimes," Christian Bethancourt concluded, "and hit a homer here and there."
Also Read: "Mariners' No. 24 reinstalled": Ken Griffey Jr., MLB All-Century player to be USA's hitting coach in 2023 World Baseball Classic