The Houston Astros and the Seattle Mariners were on the verge of a full-scale riot in the high-stakes race for the last wild card place in the American League. When Mariners standout outfielder Julio Rodriguez squared up against Astros pitcher Hector Neris, things became heated.
Neris's controversial decision sparked an immediate response from baseball fans all across the globe, and their reactions were anything from neutral. When Neris struck out Rodriguez to close the sixth inning of a game in Seattle, it proved to be a turning point.
Neris made the decision to approach Julio Rodriguez rather than follow protocol and return to the bench. Due to this abrupt escalation, the bullpens and benches both overflowed onto the field, heightening the possibility of a full-scale fight.
Neris' apparently contradictory conduct left spectators bewildered, but as the mayhem spread, he seemed to change his mind and withdrew to the protection of the dugout. Many people were struck speechless by the action, which one witness aptly described as "pretty weak."
Related: "I deserve a little bit more respect," Julio Rodriguez REFUSES to accept Hector Neris' apology following bench-clearing incident after use of homophobic slur
Hector Neris' confrontation with Julio Rodriguez ignites MLB controversy
MLB fans were outraged by the situation and vented their frustrations on social media against Neris and the Astros. Even while tensions were high, it's important to remember that Major League Baseball had previously taken action in reaction to an earlier incident between the Mariners and Astros.
The punishment administered previously demonstrated the sport's dedication to upholding civility on the field. Both clubs are now coping with a number of difficulties, with important players suffering injuries.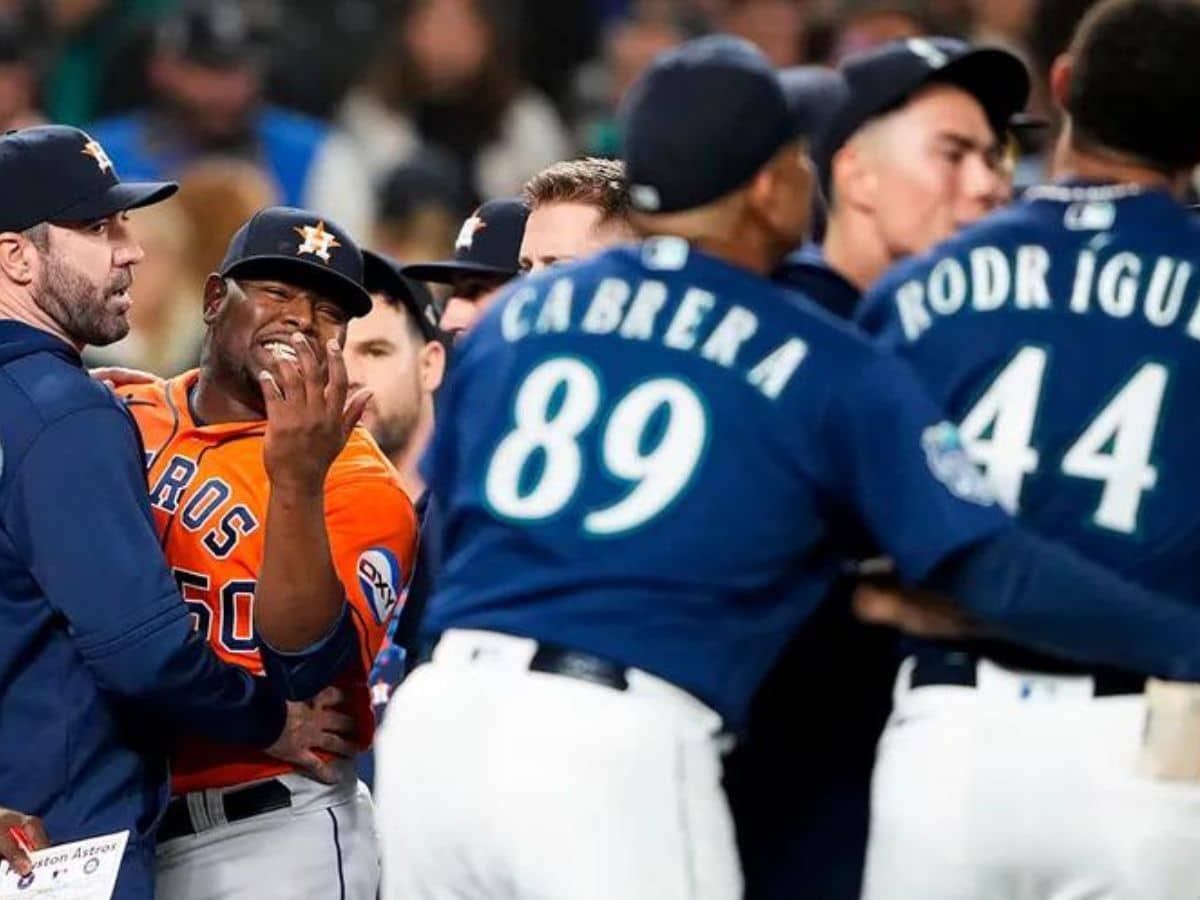 Star players for the Mariners like Julio Rodriguez and a number of pitchers, including Michael Pineda and Casey Mize, are out with different types of ailments. On the other side, José Urquidy suffered his first defeat of the season as the Astros battled against Mariners starter Matt Brash. It was a contest that emphasized baseball's competitive character and the constant drama that takes place on the field.
Fans had a lot to speak about after the incident between Hector Neris and Julio Rodriguez during the Astros-Mariners game. It's important to keep in mind that baseball, like any sport, has its share of exciting and tense moments.
Despite the fact that some of the acts on the field may have raised questions and ruffled feathers. The responses from the crowd, both positive and negative, serve as a constant reminder of the fervor and commitment that baseball fans have for the sport, making each game a must-see occasion.
In case you missed it:
Do follow us on: Facebook | Instagram | Twitter
Follow FirstSportz on WhatsApp Channel