Houston Astros and Seattle Mariners have always dealt quite ferocious faceoffs in the past years, but the recent bench-clearing incident may have just taken the cake. Wednesday's incident not only involved both team's scrum but also could have potentially ended the friendship of two opposing players.
Astros' pitcher Hector Neris apparently used a homophobic slur while chasing Mariners fielder Julio Rodriguez after latter's home-run failure. As of now, Neris denied using any such language in Spanish and also told reporters that it was to hype his team hard and happened while in flow with emotions.
J-Rod refusing to believe his statements, clearly noted he has no intention of letting this go and will not be entertaining any calls or talking with Neris on this matter. Apparently, the pitcher reached out to J-Rod following the incident, but the latter refused to accept any calls.
Rodriguez emotionally stated that he thought of Neris as a friend, and expected to receive a bit more respect from the Astros player. "I just feel like I deserved a little more respect." He stated that Neris "went a little bit overboard" but it does not justify "to come down and get in my face like that."
Related: "A season for the ages" – MLB Twitter reacts as Ronald Acuna Jr. becomes first member of 40-70 club in 6-5 walk-off victory over Cubs
Is this the end of Julio Rodriguez and Hector Neris' friendship?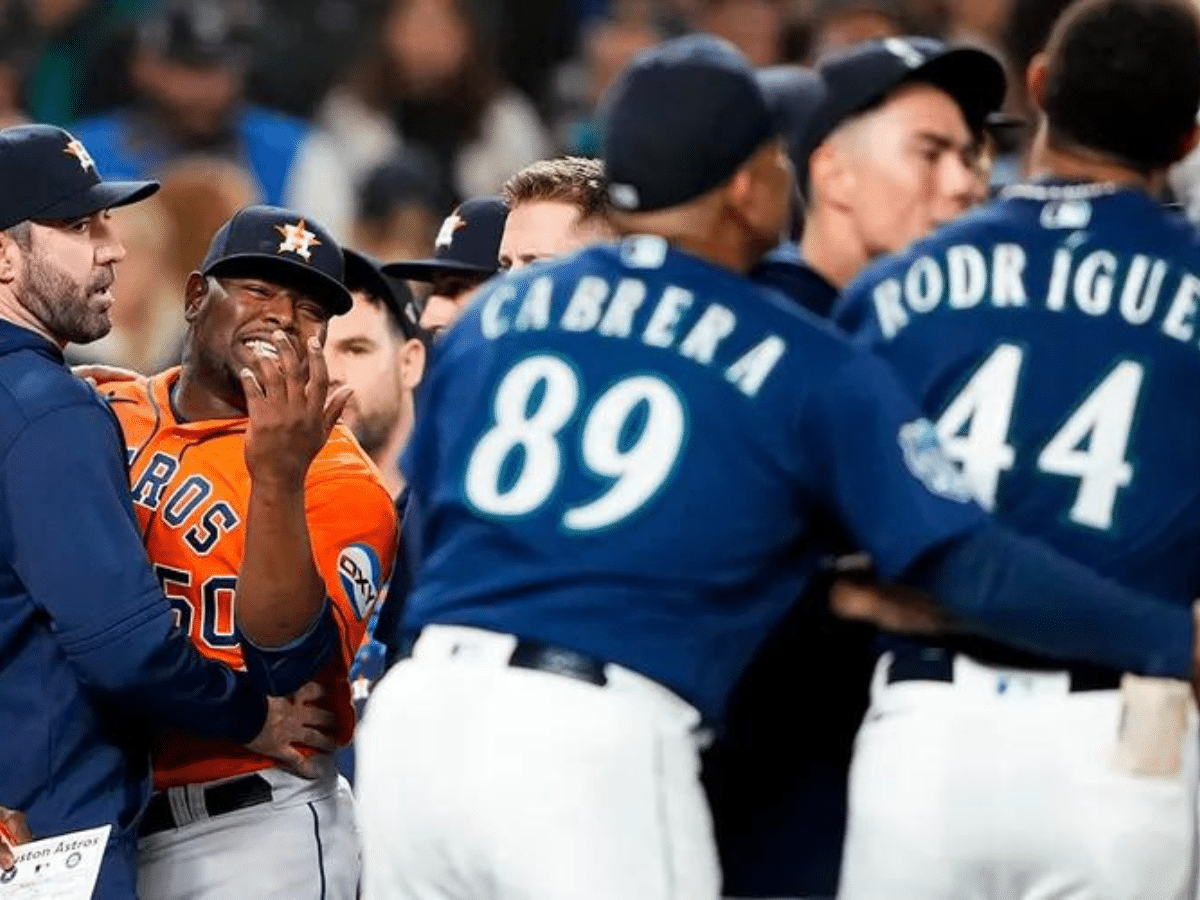 Julio Rodriguez and Hector Neris' friendship can easily be traced back to their training days in the offseason at House of Athletes in Tampa. They also represented Ulises Cabrera at Octagon Baseball and have been a team that went to the World Series multiple times.
Neris, during the latest interview, called Rodriguez his "my friend" while stating, "I tried to make team try to play hard…It wasn't anything personal." On the other hand, J-Rod clearly stated that he thought of Neris as a friend, but used the past tense in his latest interview. "I am not going to take, not just from him, somebody I thought was my friend."
MLB is investigating the case further to see if the Astros pitcher has indeed used any homophobic slur during the team's 8-3 win against the Mariners. Further details will be revealed to the public once they make another appearance on media. As of now, it's hard to say whether this incident will draw a permanent wedge between the two friends or will J-Rod accept the apology and put the incident past him.
In case you missed:
WATCH: "Powerhouse in all aspects" Elly De La Cruz launches 119.2 mph home run in 11-7 win over Guardians, MLB Twitter reacts
"The boys are back!" – MLB Twitter reacts as Phillies CLINCH second successive postseason berth following dramatic 3-2 walk-off win against Pirates